Fri Jan 04, 2013 1:19 pm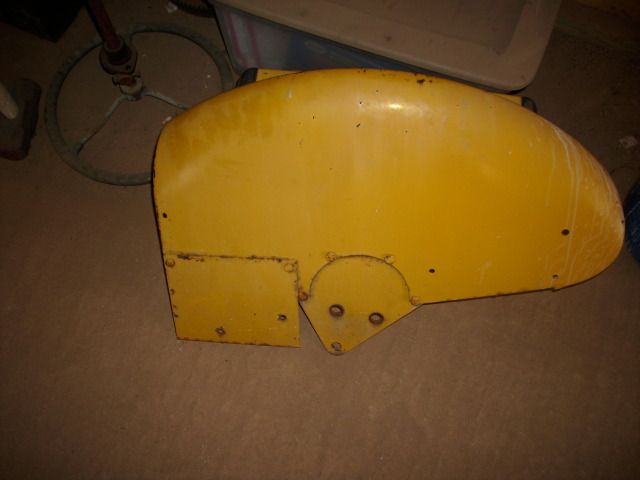 Last edited by
Boss Hog
on Thu Jan 10, 2013 9:06 am, edited 2 times in total.
Fri Jan 04, 2013 2:43 pm
IS that suppose to accommodate the fast hitch crank, is that why it is cut?
Fri Jan 04, 2013 3:50 pm
I think it was for ease of getting on and off. Here it is in the parts book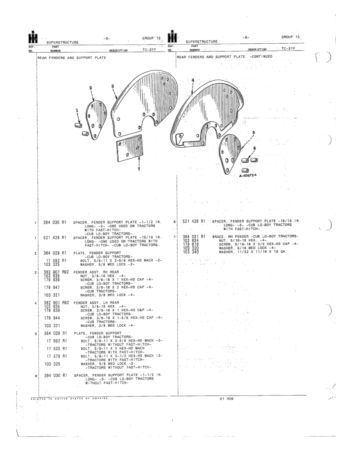 Fri Jan 04, 2013 5:35 pm
They should have done that to ALL the lowboys
They are harder to get on than a tall cub with that fender moved forward with the rotated final.
I have had 3 lowboys-hated each one because they are so hard to get on.
Fri Jan 04, 2013 8:30 pm
A sickle bar makes a great step to get on a Low Boy
Mon Jan 07, 2013 2:06 pm
Must've only been on the very last ones... My 1966 had two full fenders.
Mon Jan 07, 2013 2:09 pm
My "Last known Ser. # '68 model had 2 full fenders
Mon Jan 07, 2013 2:38 pm
The funky drawing notwithstanding, that page of the parts book shows the same part number right and left. In the absence of some other solid proof, I believe that fender was modified.
Mon Jan 07, 2013 4:28 pm
I agree with Jim. From working in a manufacturing facility during my working career, if that fender is cut completely straight from top to bottom it's probably done from someone at a shop or home. The IH factory would have stamped the sheet metal to the proper size, then placed that sheet in the same press as a normal fender. Boss, do you have any pictures from the other side focused on the cut??

Thanks,
Rick

I'll guarantee I could scribe some lines and cut a fender off to duplicate yours(and you couldn't tell them apart). If someone would scale a picture to resemble your fender, you'd see a drastic difference than the poorly drawn manual pic.

My .01
Rick
Mon Jan 07, 2013 5:15 pm
I have personally seen this fender up close and I can tell you if it was back yard made it's one heck of a job. Looked good enough to be a factory/dealer done modification to me. The truth may never be known unless there are more out there....
Mon Jan 07, 2013 6:45 pm
so are you saying the page out of the manual isn't genuine?
Mon Jan 07, 2013 6:50 pm
I was waiting for someone to ask
It is factory , I would think that most of you would have more faith in me than to think I would pass something home made off as factory. I did a lot of research on it to make sure before. But behold the unbelievers here are the pics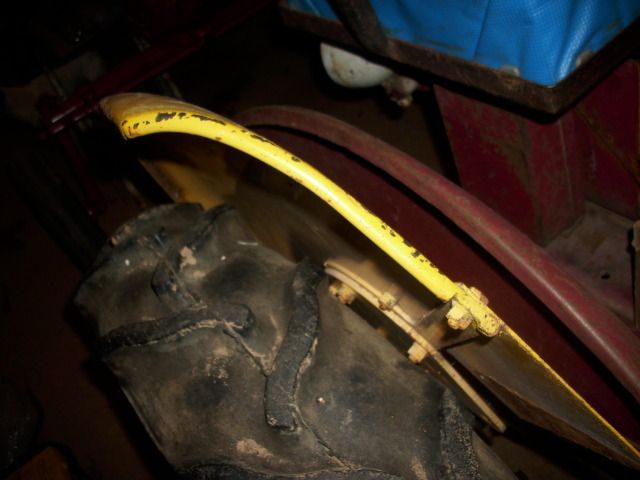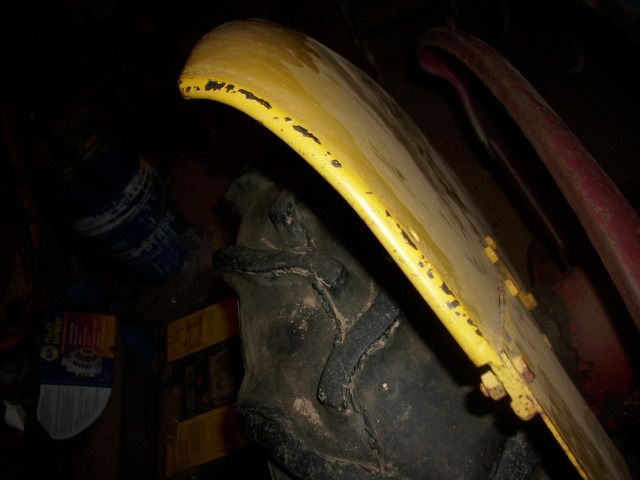 Mon Jan 07, 2013 7:04 pm
Not only to back up these recent pictures, but I done a good search thru yahoo images of lowboy cubs and sure enough I came across a good handful in just a few minutes of looking. Some were round nose lowboys and some square nose. However there were lots on there with full fenders these fenders were put on them from a factory when built.
Mon Jan 07, 2013 7:06 pm
by the way that is factory paint i believe too
Mon Jan 07, 2013 9:09 pm
OH NO, the Correct Police aren't always Correct?