Wed Jan 09, 2013 7:52 pm
maybe its a prototype and you have the only one or its a conspiracy
Wed Jan 09, 2013 11:13 pm
I really do believe that it is 'factory'. It is possible that someone went to considerable effort to make it look that good, but it seems more likely they made a few like that and decided it wasn't worth it. Or the change came too close to the demise of the Lo Boy, so they just quit ordering them??
I left a few square nose hoods at the painter. All were early ones. I got the first one back and there was no way it would fit my 65 Lo Boy (the one I needed it to fit), the filler neck was too short and you couldn't tighten the radiator cap without scratching the paint. It has a 'pointer' peak than any other!?! The overall dimension of the hood 'face' is longer than the others. All the bolt holes lined up but it just didn't fit. Tom at TM told me there is a different hood and radiator (longer filler neck) but wasn't sure when. So IH used a different radiator and hood for some period of time. Surely it was documented at the factory, but it stumped me, big. One day I will get around to the 64 Cub, have a nice extended neck radiator for it.
Parts manuals are intended for dealers and end users, it will list what 'repair parts' they will stock and sell. That they show one part number for fender(s) means that if you need a right fender for a 1947 Cub you will get one with the fast hitch helper spring reinforcement and 3 holes for a flashing light bracket. A left fender for yeller Cub after about 1968.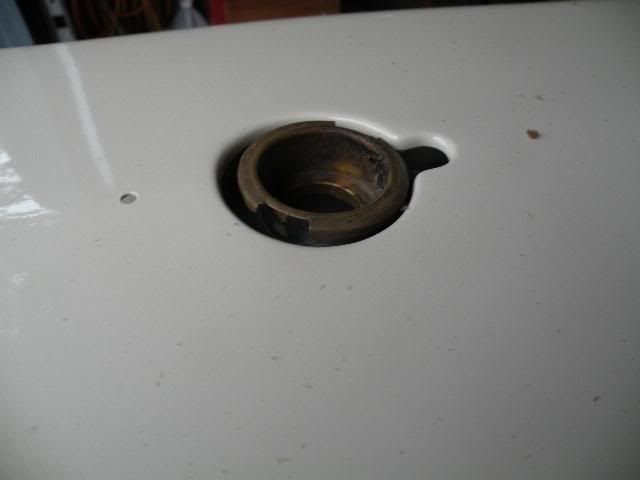 Thu Jan 10, 2013 7:24 am
Anyone have a quick fix for getting the orange juice I snorted up off my laptop....Great discussion!!!! Dave
Thu Jan 10, 2013 8:15 am
hey pickerandasinger, almost as much fun as sitting around the campfire discussing the 30-06 vs the 270, or the 9mm vs 45acp
coppersmythe......................................................
Thu Jan 10, 2013 10:01 am
coppersmythe wrote:hey pickerandasinger, almost as much fun as sitting around the campfire discussing the 30-06 vs the 270, or the 9mm vs 45acp

coppersmythe......................................................
9mm vs the 45acp????????????????????????????????????????? HUh lol
Thu Jan 10, 2013 11:01 am
daddydip wrote:9mm vs the 45acp????????????????????????????????????????? HUh lol
No contest, there.
Thu Jan 10, 2013 1:44 pm
I don't mean to sound skeptical, but something else that doesn't look quite right is the difference between these two pictures. This strengthens my belief they were done by one individual or more than one individual maybe. Look at the difference in the two fenders. The top pic is angled rearward where the bottom pic is more straight out. Also, Boss' appears to be slightly closer to the front edge of the foot platform than the second pic. More pics of the second fender would be really helpful in determining the truth which is what we all should want.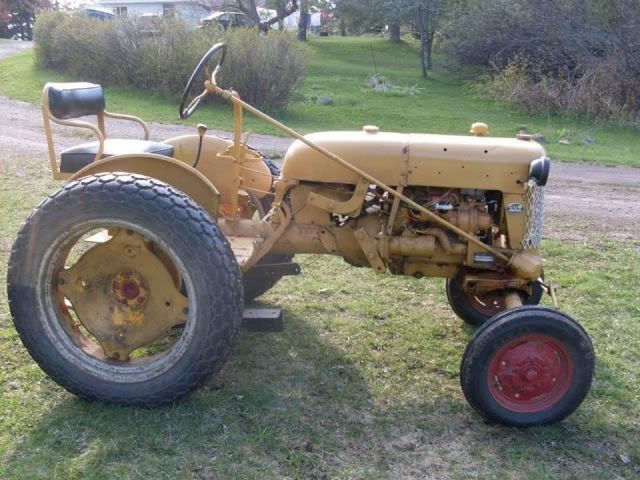 I still belive from a manufacting standpoint, a piece was added to the egde(roundstock or tube). Imagine a machine needed to roll that heavy metal to form a tight 1/2" diameter curl, especially on the top curved part of the fender. Metal doesn't like to do those compound bends without being stamped,
Rick
Thu Jan 10, 2013 1:59 pm
the second pic is homemade in my opinion looks like it was just cut off
Thu Jan 10, 2013 4:42 pm
Let me throw out another possibility. Most manufacturers, that have dealerships and service departments, frequently send out technical or service bulletins. These bulletins describe various techniques for solving problems with their products. These solutions don't necessarily make their way into product redesigns or parts revisions. I am sure that IH did the same or similar. Could it be that IH, when notified of the difficulty of mounting the LoBoy, sent out a bulletin to their dealerships describing a technique to resolve the issue? The inconsistencies we are seeing may be nothing more than the various dealership's interpretation of how to execute the fix.
Thu Jan 10, 2013 6:14 pm
It does not explain the pic in the book, If it was the same fender they would not have put 2 drawings of it in there. It is easy to see that it is a cut fender in my opinion in the book.
Regardless whether you think one way or the other about my fender. It is in the book.
Thu Jan 10, 2013 6:57 pm
May be it was used on tractors sent over seas. That orchard tractor they used in the vinyards seemed kinda narow. What else did they make that we have not come across yet?
Thu Jan 10, 2013 7:16 pm
Could be just that, a fender used on purpose built lo boys. Maybe factory equipped lo boys with a loader came with em. Or it could have been a dealer modification a few dealerships done to help the lo boys sell better. The world will never know lol. But I believe also in the drawing as that is a clear picture sketched of a cut fender. Truly a mystery to go along with the holes in the floor pan.
Thu Jan 10, 2013 7:24 pm
its a limited edition factory fender that was just too exspensive or too much trouble/profit margine "challenged" to produce. it got to a certain point in the IH system and was killed. i get the feeling that IH was not a "tightly" run ship.that drawing/parts page is pretty clear, something happened .
coppersmythe........................................................
Last edited by
Dennis
on Thu Jan 10, 2013 9:10 pm, edited 1 time in total.
Reason:
Edited - Remove extraneous comment.
Thu Jan 10, 2013 8:33 pm
I guess I don't understand what's so hard about seeing this picture with the lines
even if you move the line lower to the holes instead of at the main outward curve of the fenders, there's no way your fender matches the manual pic-----2 different animals. Please try to explain your reasoning. I'm really trying to understand this.
You do not have the required permissions to view the files attached to this post.
Thu Jan 10, 2013 8:45 pm
as I said; Regardless whether you think one way or the other about my fender. It is in the book.
The fender in the book is a cut finder do you agree with that?
I think mine was factory made as it has the original paint as far as I can tell. Do I think it is exactly like the drawing No I dont .