A few days before Christmas I saw this 1952 Cub in craigslist advertised as 'runs good, smokes bad, needs
engine rebuild: with Woods 42 mower'.
Only about 35 miles from home so called about it, still for sale, so took my trailer and went to check it out.
Good mower and overall pretty fair shape. Made a deal and brought it home.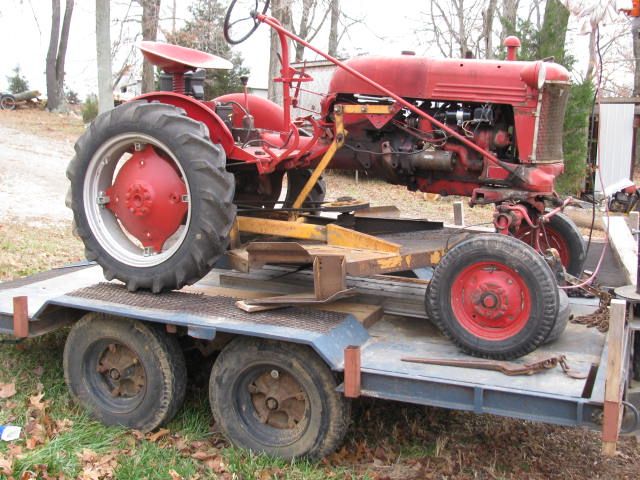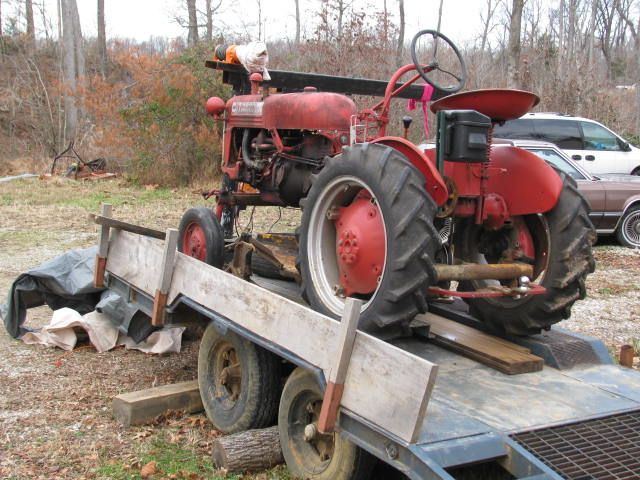 Unloaded it and drove up to my water spiget and sprayed it down with gunk and washed most of the
crud off of it with a pressure washer. Looked a lot better, especially wet....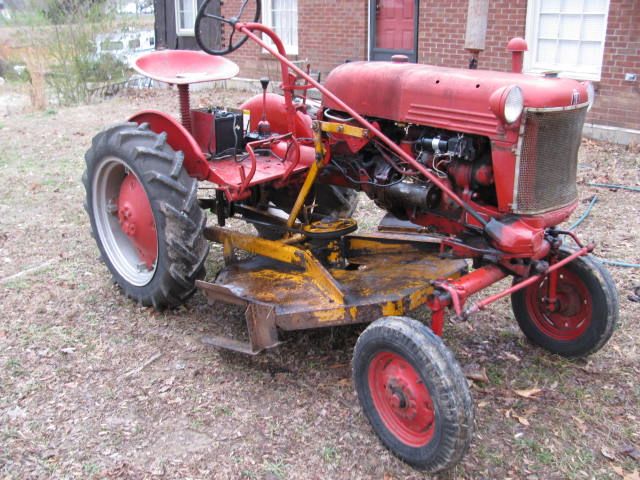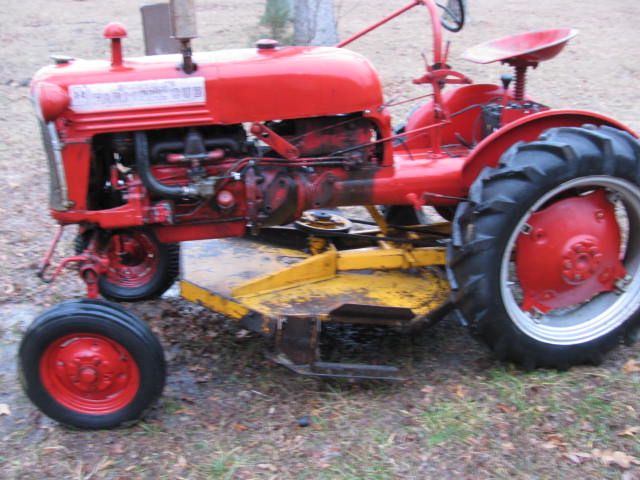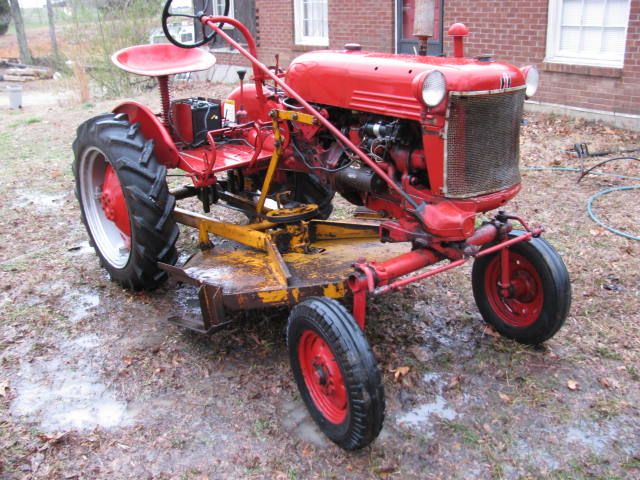 Then drove it into my basement garage to check the engine out.....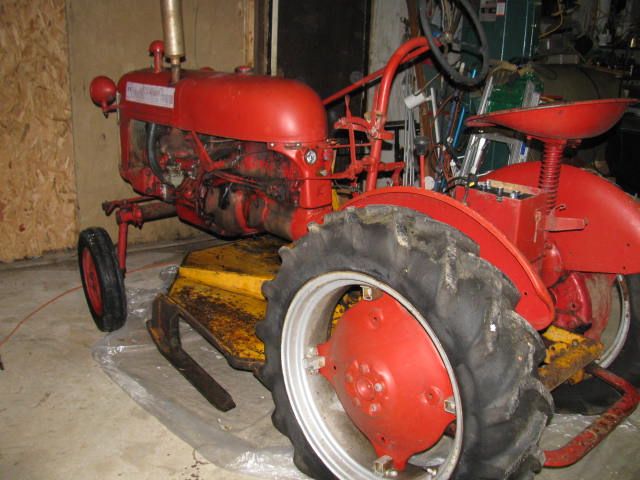 I'll make another post on the engine work.
______________________________-
CharlieB