Sat Mar 02, 2013 10:54 am
Any body got any pictures of a rm42 hooked up to a fast hitch cub? Trying to mount one up and the drive shaft wants to hit the cross brace. Looked in the manual section and the pictures of what I need are all black in that area. Hoping some one can help. Thanks. I will fool with it again shortly, gotta get lunch now though
Last edited by Chris D on Sat Mar 02, 2013 9:09 pm, edited 1 time in total.
Sat Mar 02, 2013 11:31 am
I think the brace has to be reversed, or maybe removed.
Sat Mar 02, 2013 7:36 pm
The photo shows the diagonal brace installed from lower left to upper right (reversed).
Sat Mar 02, 2013 8:53 pm
You have to have the cross link installed with the low side on the pto side, and the high side on the other side. Even then you need to be careful because the pto shaft can still hit the cross link depending on how you have the level adjusted.

Ill try to get a picture of mine tomorrow.

Hank
Sat Mar 02, 2013 8:55 pm
Thanks all! Yes after re reading the manual, thinking about what Boss told me a few months back about a bracket upside down on the fast hitch, and a few online pictures I have it all sorted out now
Now to make time to try it out tomorrow and see how it works. Can't wait
Sat Mar 02, 2013 9:09 pm
Here are a couple pictures that may help someone one day.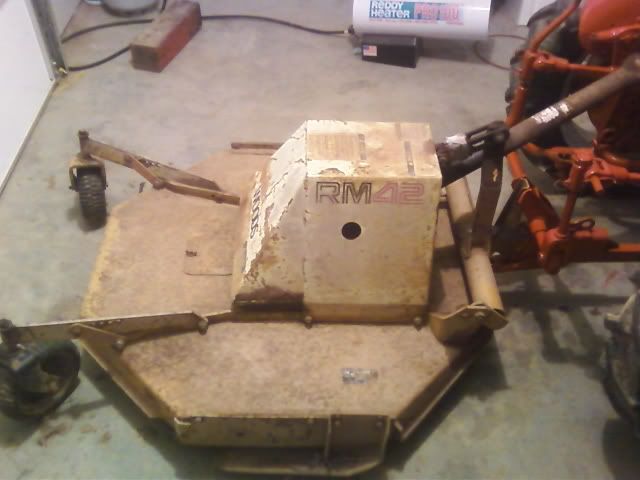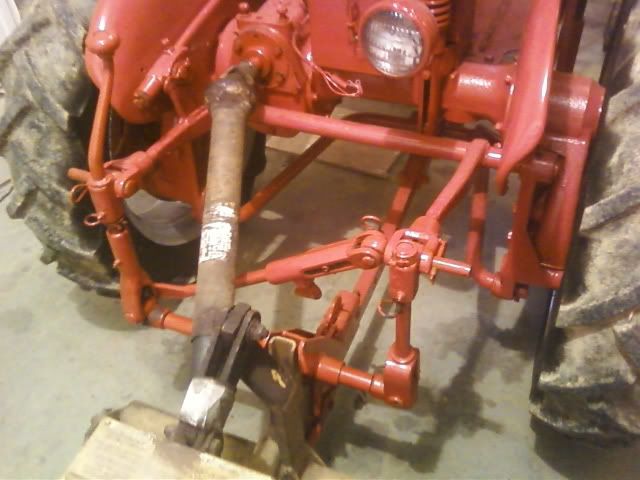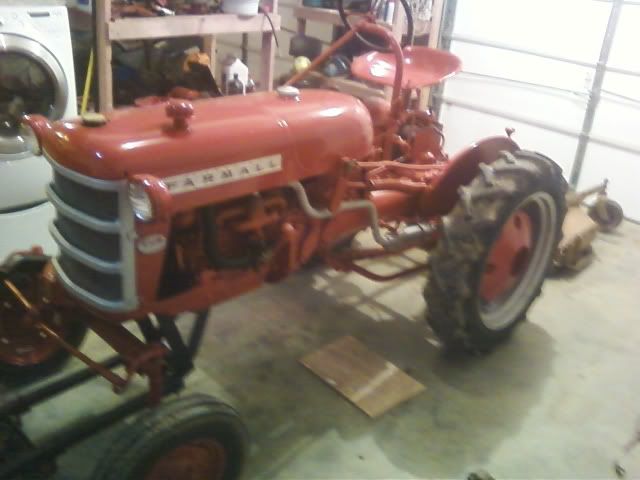 Sat Mar 02, 2013 9:16 pm
Slide the hitch one hole to the left and see what happens.
Sat Mar 02, 2013 9:22 pm
Yeah I was gonna do that tomorrow Boss. That will free up some space too. I still have 2 inches of clearance now thru most of the range of up and down. A lil more won't hurt
I had to flip one lower bracket thing and reverse the diagonal bar.
Sat Mar 02, 2013 9:31 pm
You are learning grasshopper
Thu Mar 07, 2013 9:54 pm
Some of this may be 'stupid' but I will say it anyway. The FH Mott manual tells you to remove the diagonal bar completely. But there are chains to control the sway of the mower. Also, it says to pull the pins on the lift rods, but a Mott runs on a roller so it will cover uneven ground differently than your RM42. Can't hurt, you have gauge wheels so it may be worth a try if you have uneven terrain.

Be sure the locking collar on the lift rod is way forward so the mower can 'float'. Removing the cotters I mentioned above will give you some side to side float.