I got my bands done. It was not that bad at all once I made or found tools for the job.
I took several pics and will go through what I did below.
This is what I started with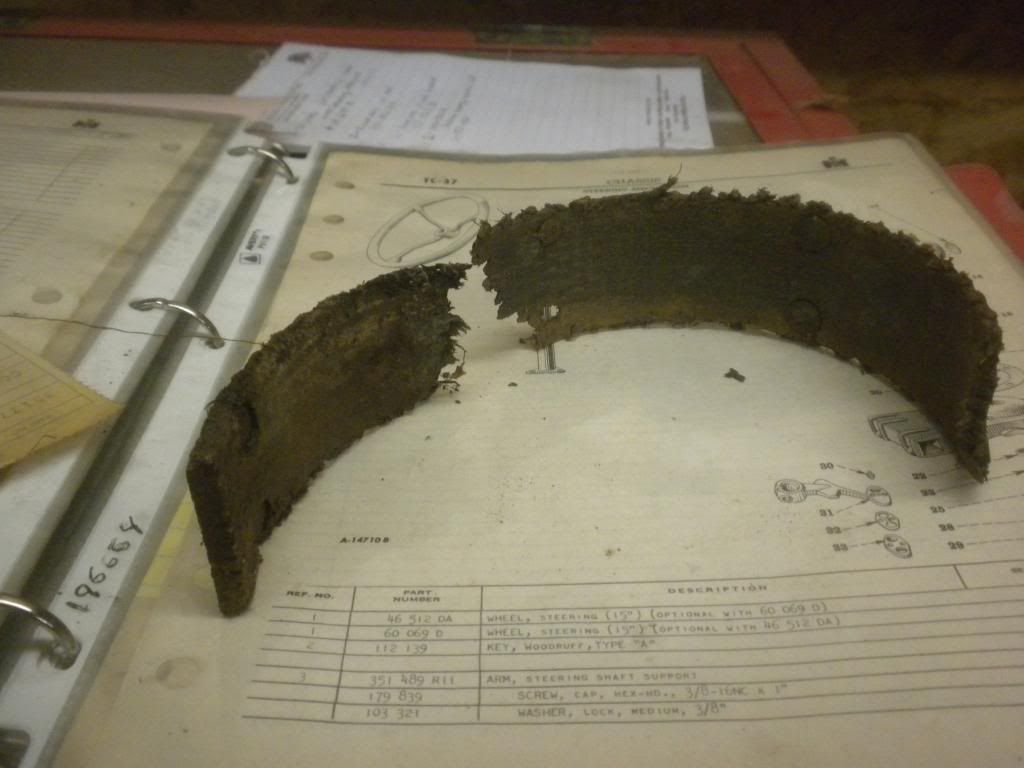 Next I drilled The rivets out with a 3/16" drill bit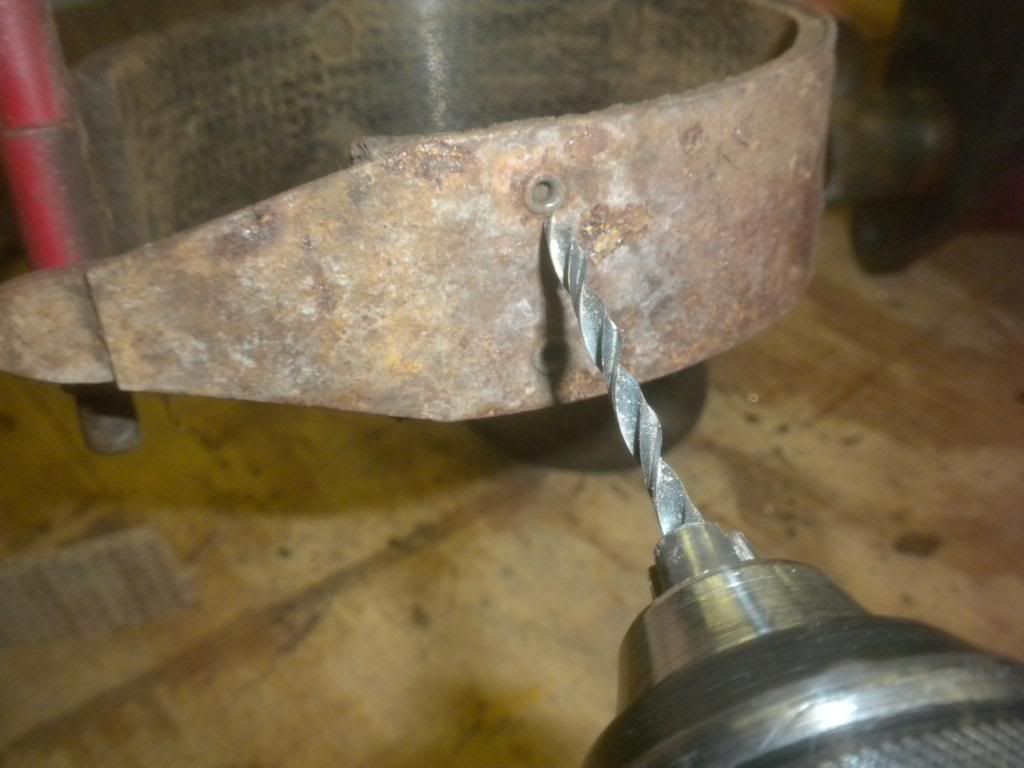 Next I cut a piece of band to 12" exact length, measured from an old one.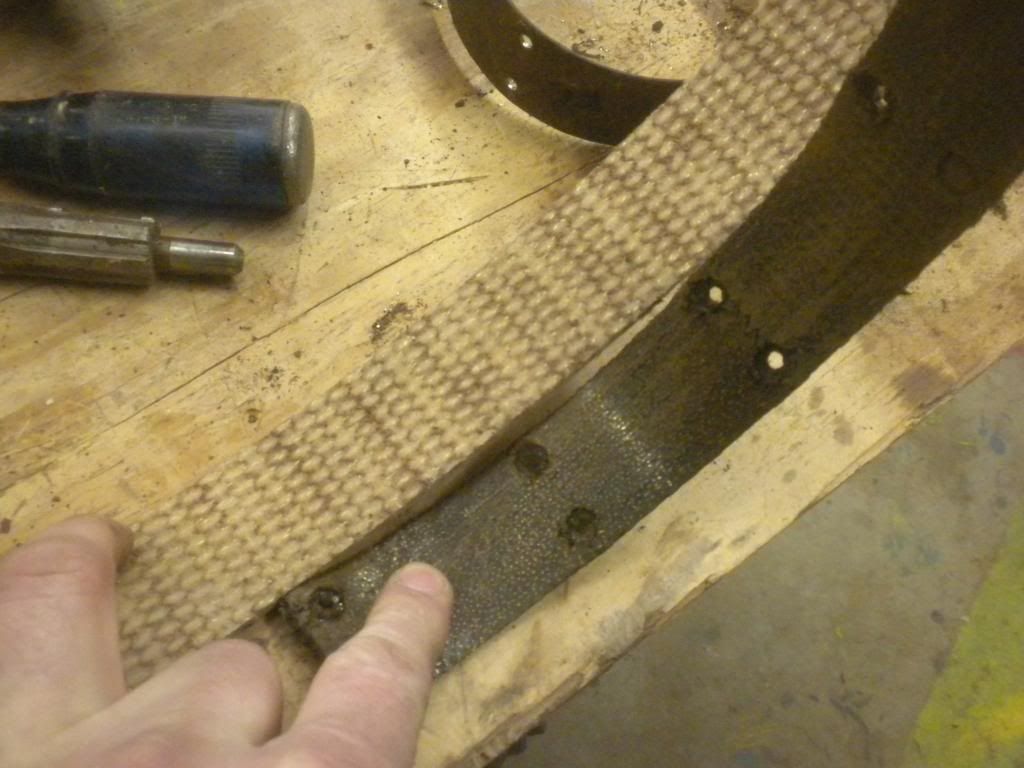 Next I fit the band inside the steel band and clamped it in place and then marked my holes.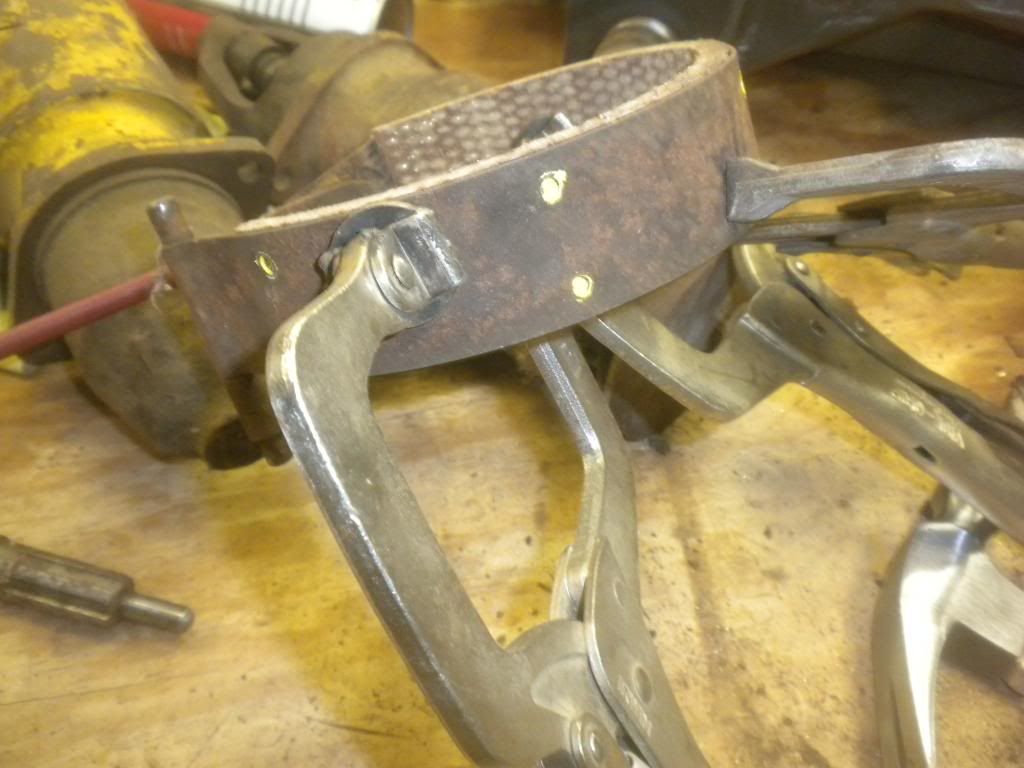 Being a woodworking gu-ru, I had a step drill that use for my pocket drill system. The step drill, drills a pilot hole and then counterbores the hole to 3/8". This worked perfect or you could use a 3/8" forstner bit which I had to.
Once drilled, they look like this.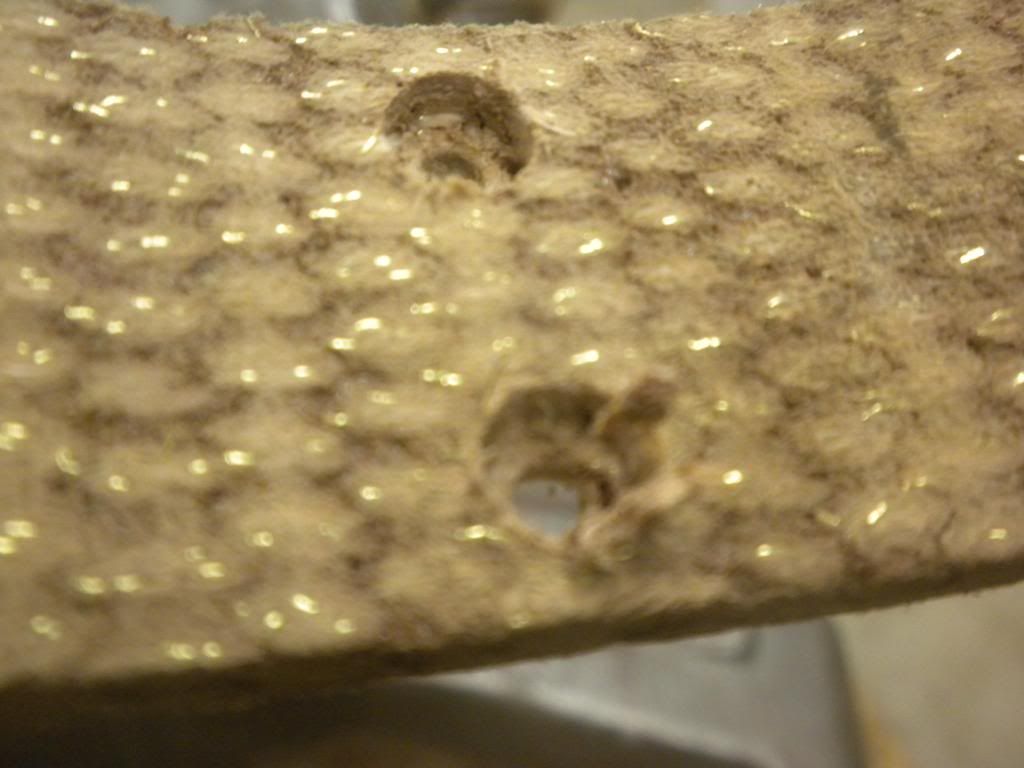 Next I fit the rivets and I made a press using a C-Clamp to start the flare of the rivets.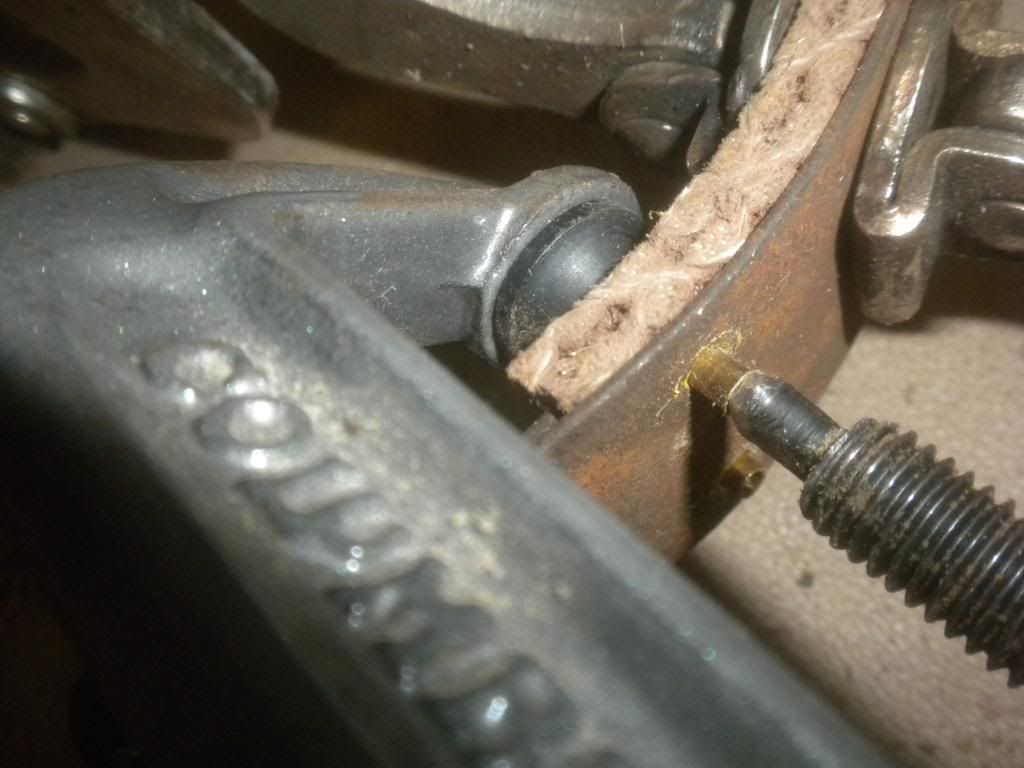 After tool.
I then used a roll pin punch to hammer them down farther.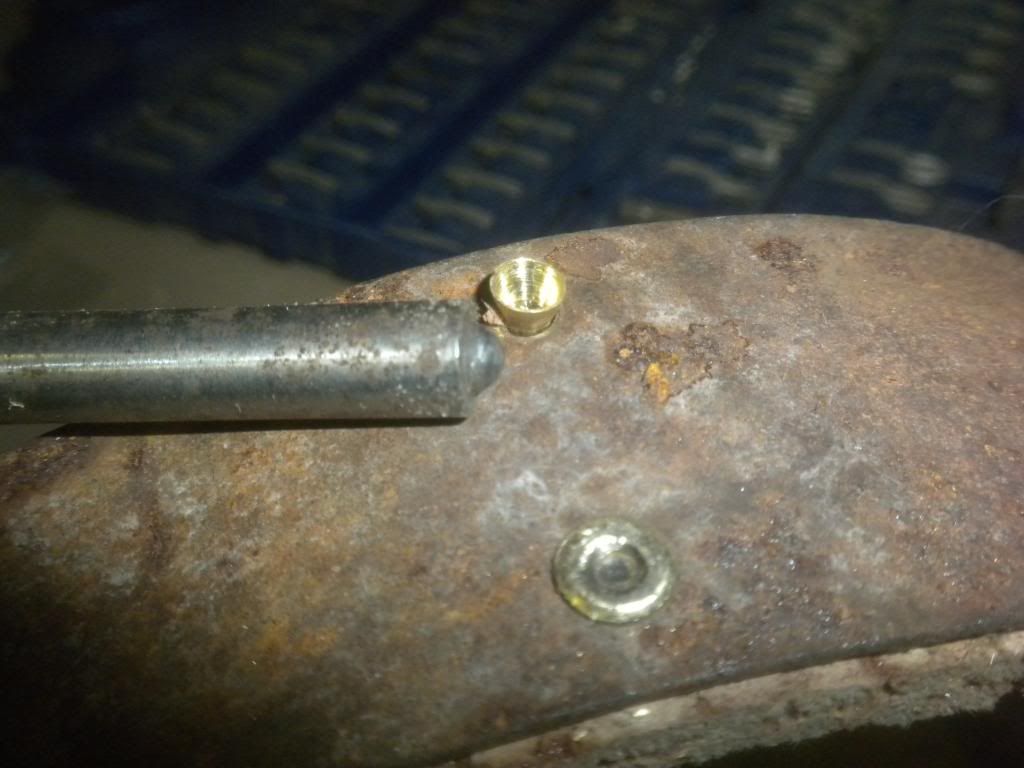 The roll pin punch didn't get them all the way snug, so I used a small Ball-Peen hammer or a flat round punch to finish the job of working them down snug.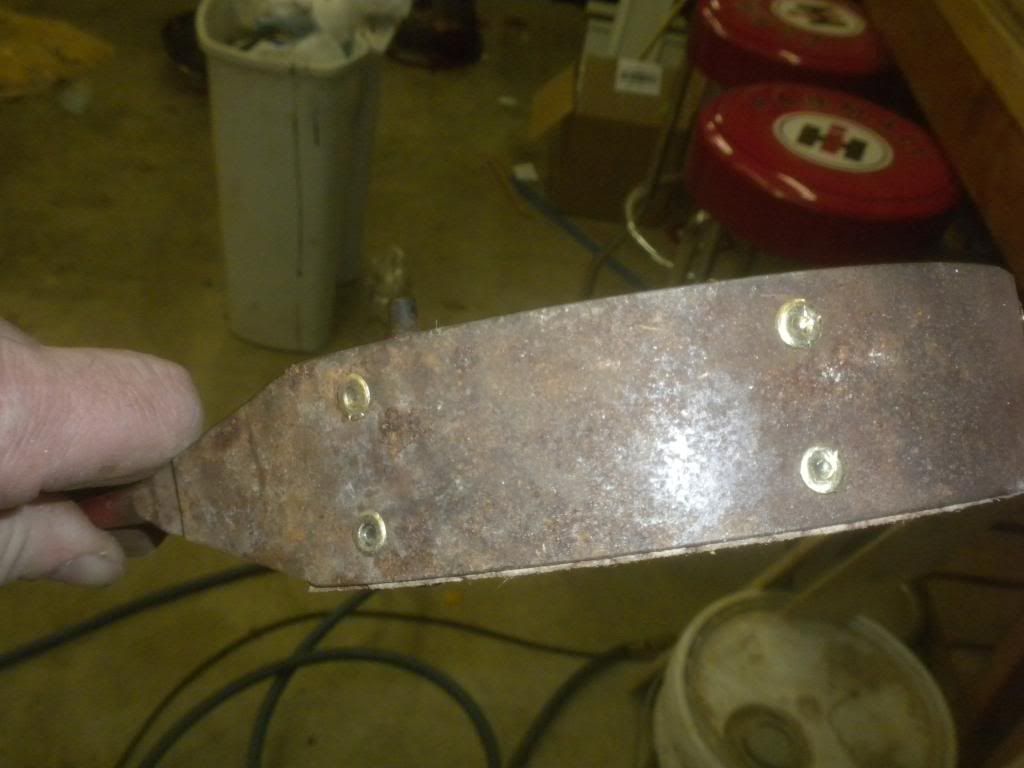 they turned out great and it was fun to do.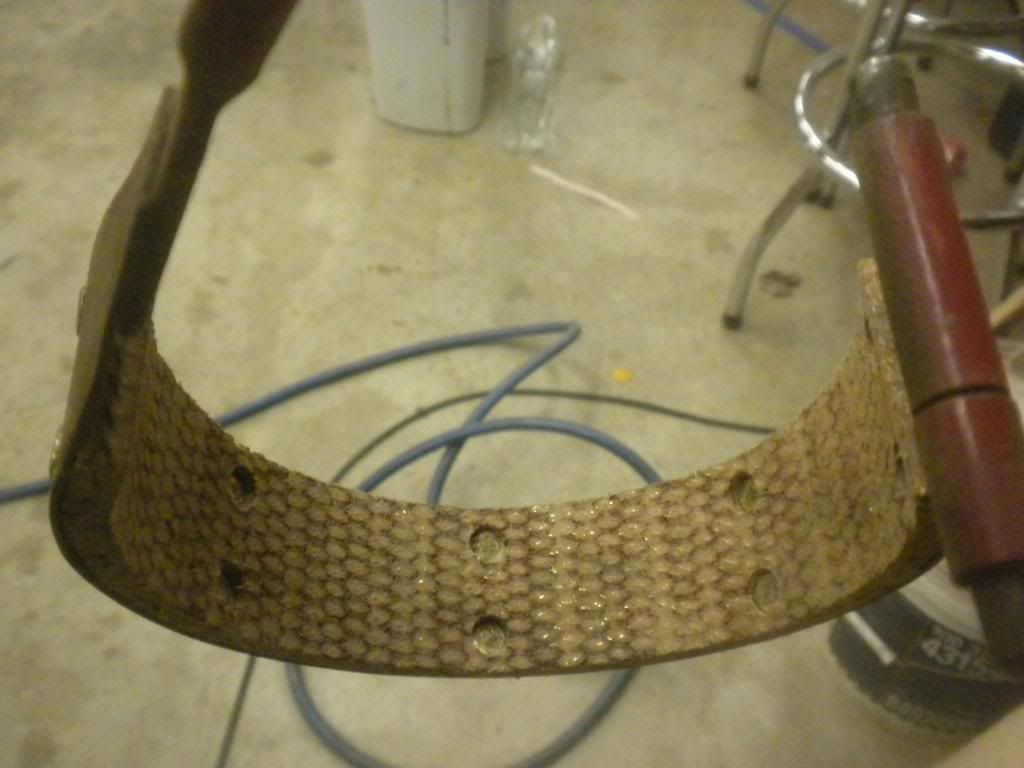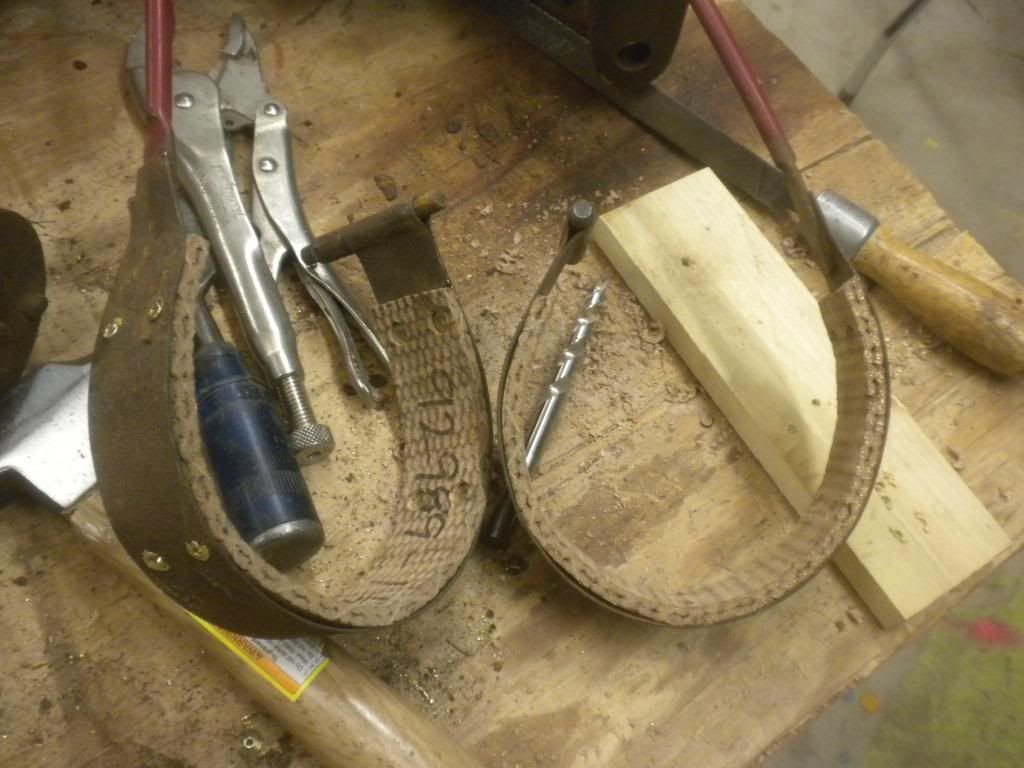 The simple tools I found and used.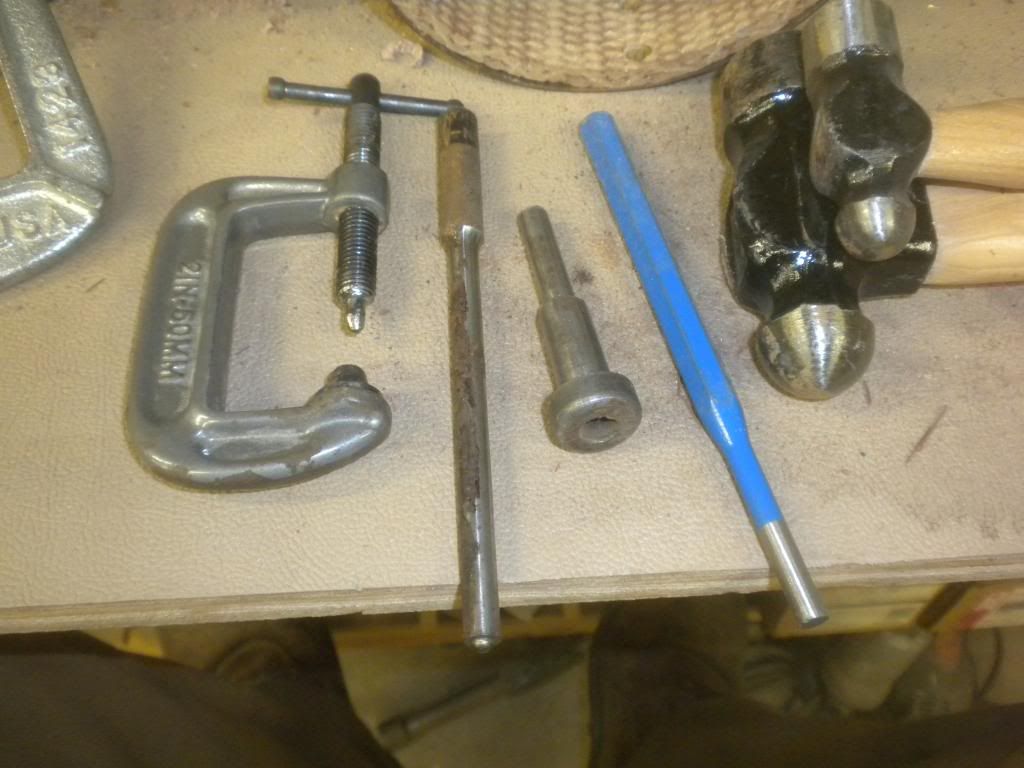 Last edited by Jason (IL) on Thu Mar 07, 2013 9:54 am, edited 1 time in total.