Thanks for the advice
Went to the pet shop today, I got a product called " No more algae" Active ingredients include copper sulfate pentahydrate 0.05%.
I tried it on a few pieces of steel and chome.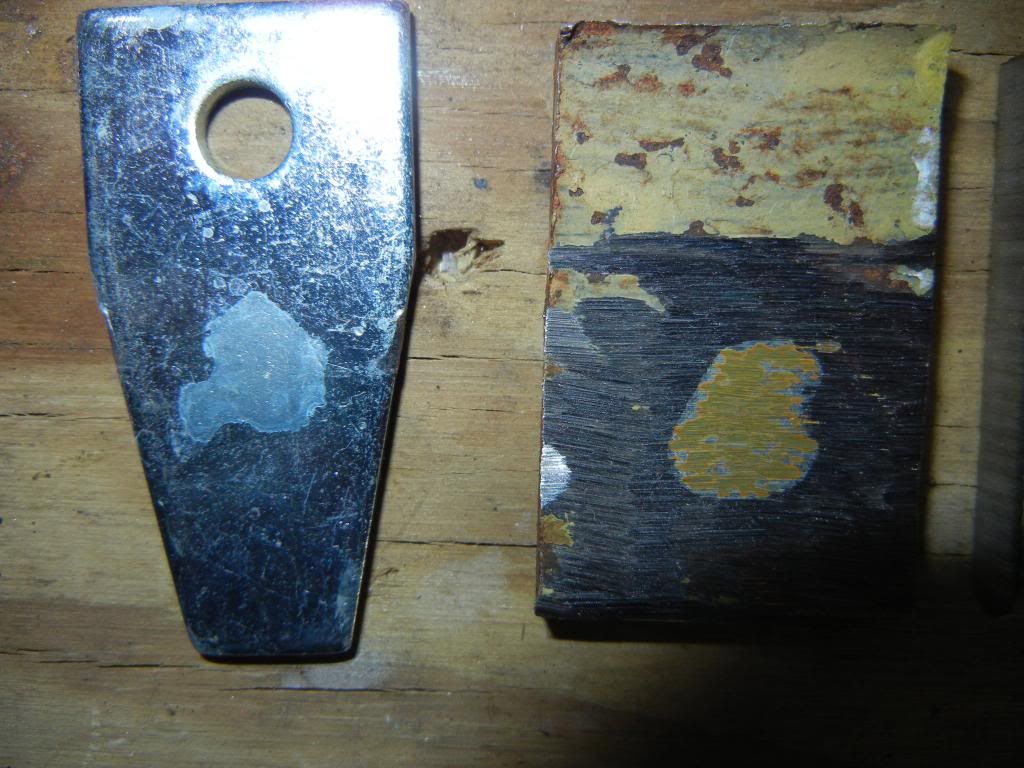 Here is what I got when I did the cylinder walls. I was only able to get a few drops to stay on the walls.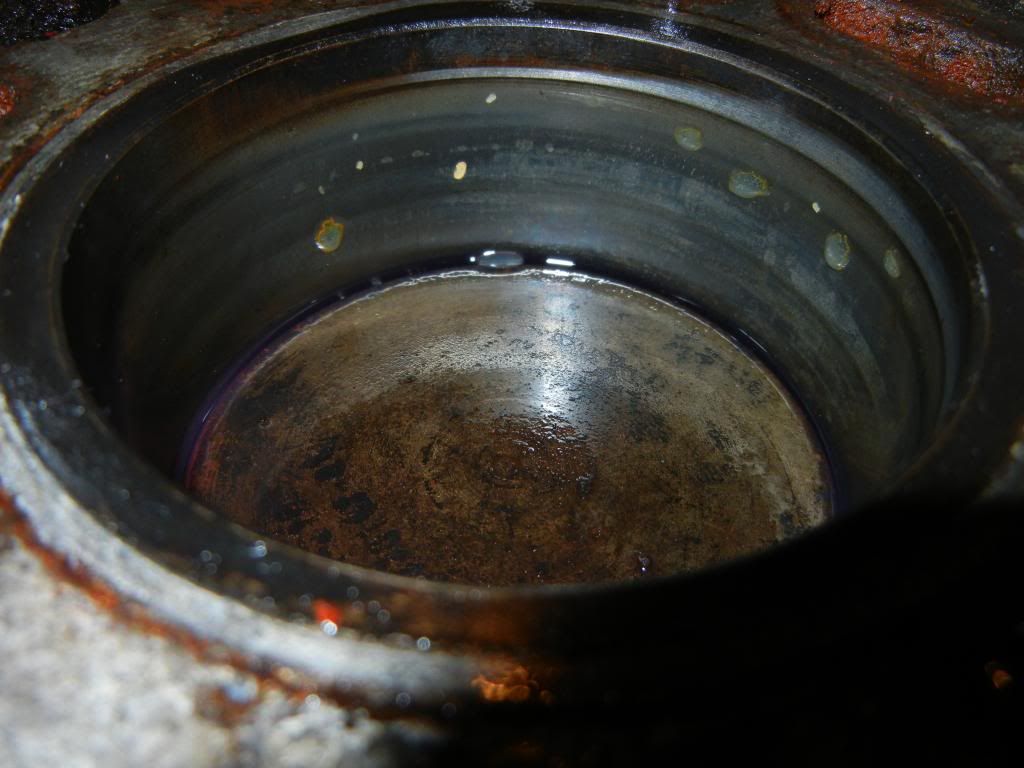 I also put some on one of the old rings.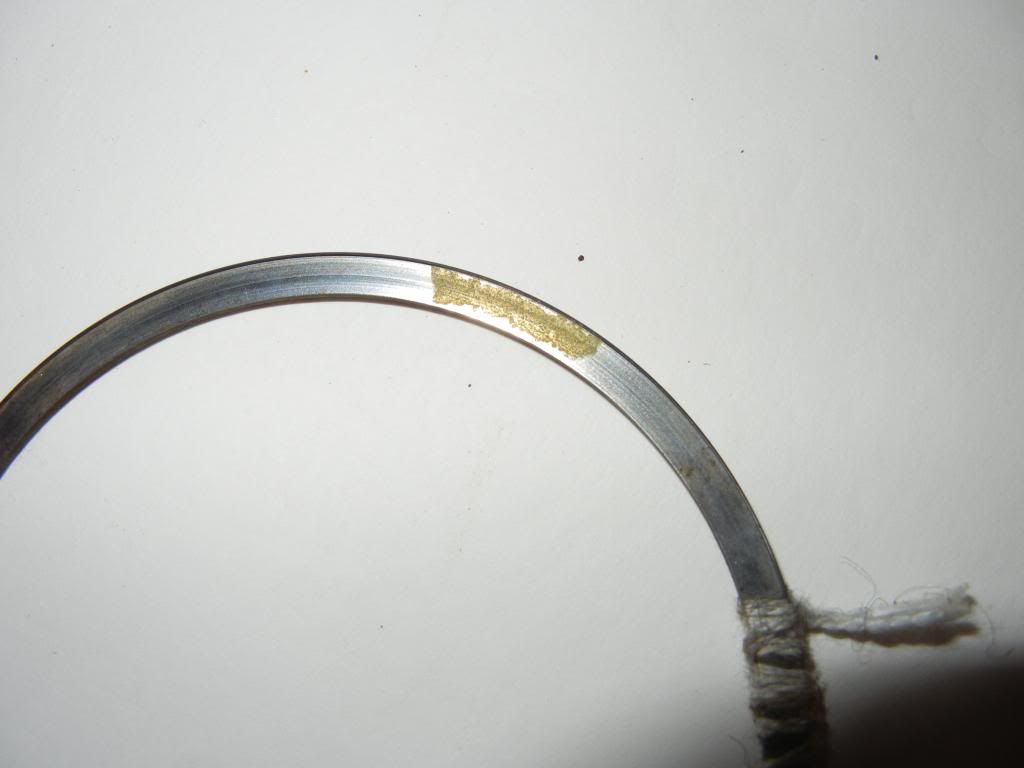 Is it safe to assume cylinder sleeves are not chrome?