Peter,
This is the part on the lower control arm the man in the video put his socket extension against on the rear of the lower control arm. I always pushed on the front…just below the shock bracket…than hit the hub flange back in with a big hammer and repeated…I never was able to have an assistant to hold the socket or turn the steering wheel. I never remembered pushing from the back of the lower control arm…..once the bearing broke loose from the front and it was hit back and then pushed back out it was loose enough to tap out with an hammer.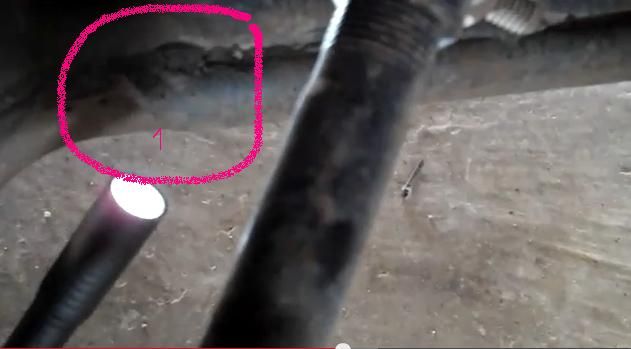 Do what Wakulla Bill said (wrote) about the EGR issue you are having. I was going to copy and paste the GM service manual diagnosis for DTC PO404,but a friend ( a retired Ford tech) told me about this site which he said was a lot more user friendly and whole lot less politically correct. If you can get a scanner that has an activate functions mode it will make life easier….but if you can't, I think the diagnosis attached will help you.
Since you didn't have the EGR code from the beginning, I think it's a connection problem …connector terminal loose, connector loose from reassembly….GM connectors/terminals have issues'…
Tips…
when using a Digital Multimeter and checking live sources ( voltage, amps.Hertz and ect.) from a PCM,VCM,ECU,TCM and ECT.use only a RMS compliant Digital Multimeter (see What tools do I need? page one Buying a Digital Multimeter [ link below])…
When you check for ohm's disconnect all voltage source(s).
http://easyautodiagnostics.com/gm_egr_test/gm_egr_valve_1.php
PS…Check the evap. canister and see if the bottom of the canister is moist… with no evap. codes the system has to be sealed, the fuel smell has to be external. Did you check the fuel pressure regulator?