One of my dogs, Shannon Ohara of the Orkdomain, aka Shanny, born Thansgiving of 1993 will be put to rest this coming Friday at 3:30 pm. She is survived by one son, Maxwell. She was preceeded in death by her life long companion and half brother, MacGuyver, and all of her remaining pups. Her she is as a pup so long ago.
Her she is just a couple of days ago.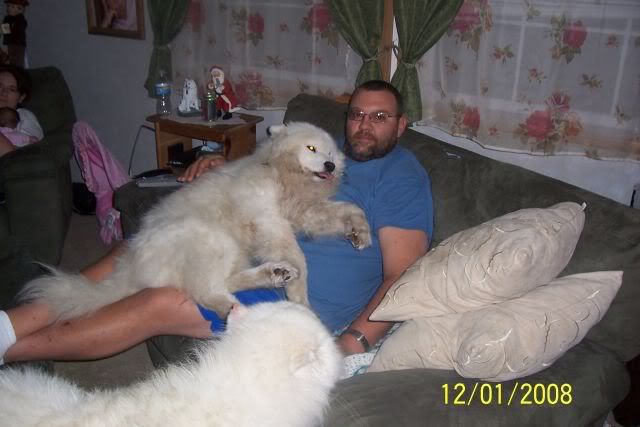 More pictures here.
http://s16.photobucket.com/albums/b46/v ... 1993-2008/
Here are pictures of her half brother and her son.
http://s16.photobucket.com/albums/b46/v ... /Samoyeds/
Calling the vet was the hardest thing i have ever had to do. Driving her to the vet Friday, is not going to be fun, i am sure. But she has not ate anything for several weeks now, and i can no longer stand by and watch her waste away. She has been with us for 15 yrs, this will be hard on the kids, as she has protected them all their lives.
John.