It's been a couple months since I posted an updated on my progress with the "M". It's begining to take shape now. Had a pretty succesfull weekend here. Got the last two two coats of paint on the tractor. Wet sanded everthing again on Friday night, then painted the chassis and the sheetmetal again.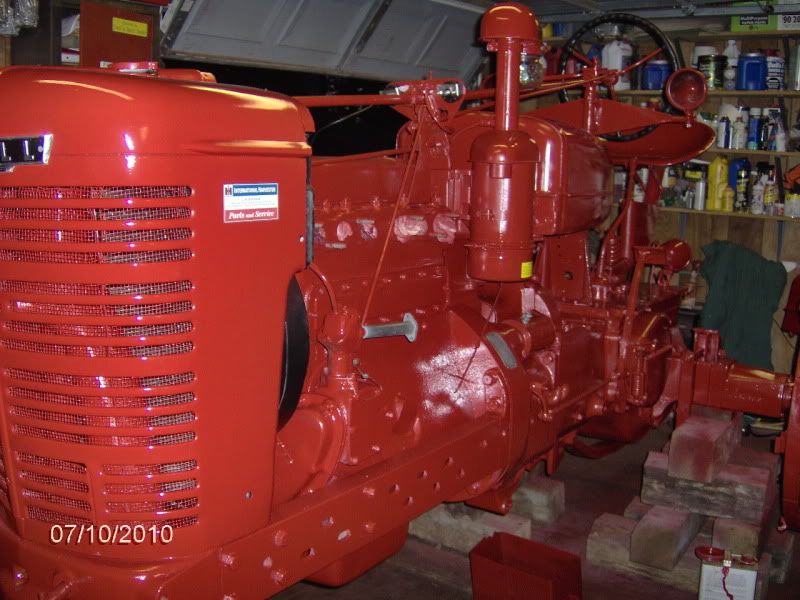 I ended up having a sag in the right rear side of the hood, so I, going to shoot it again in a few days.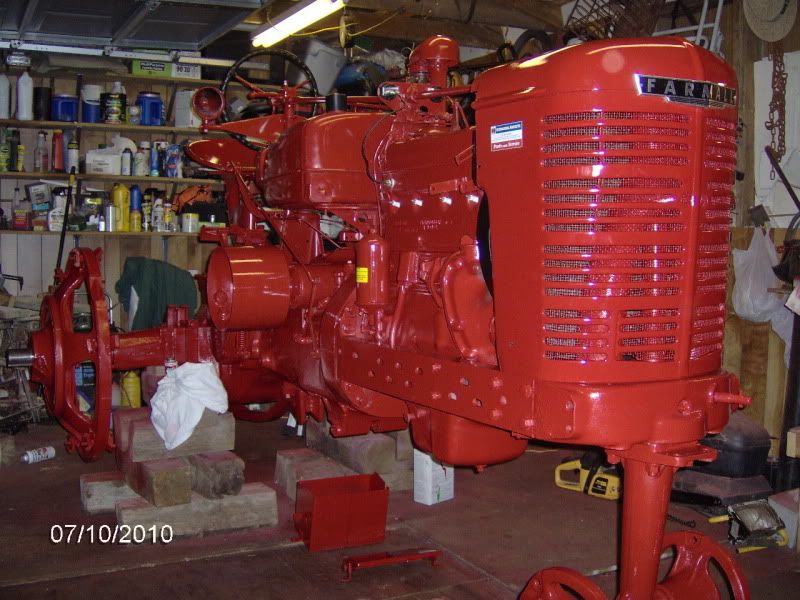 The gas tank and the grill are back on and alot of the Maple Hunter decals. I installed the new gauges and some of the trim...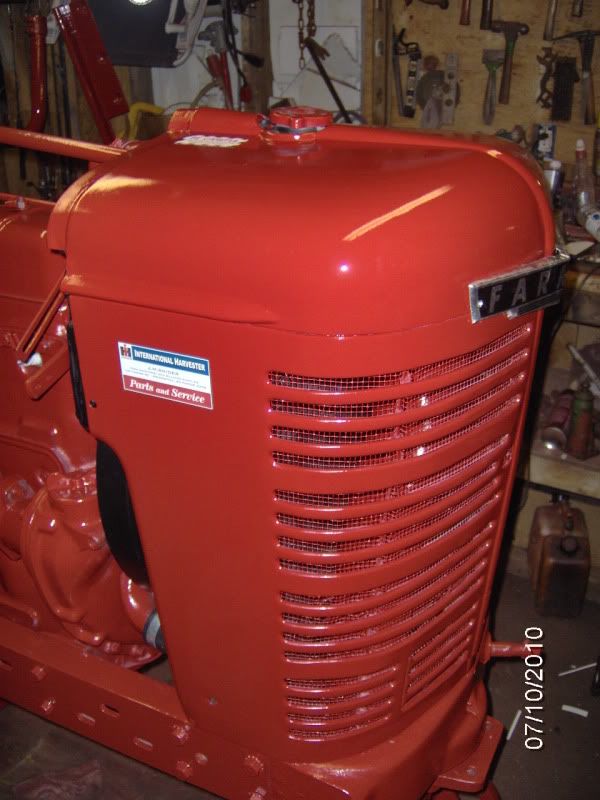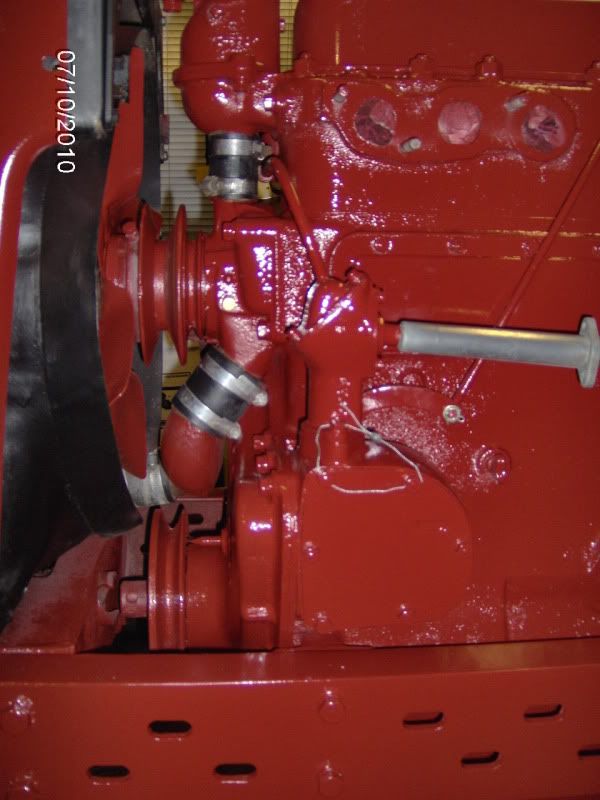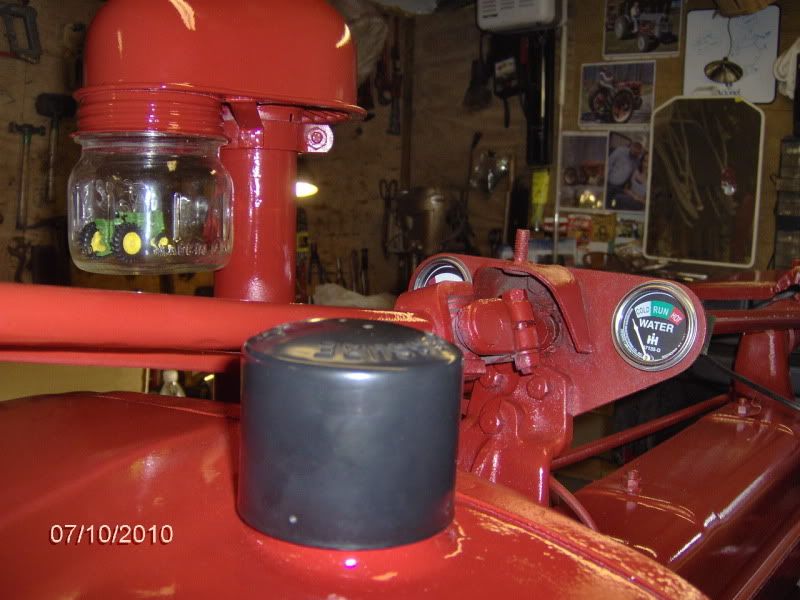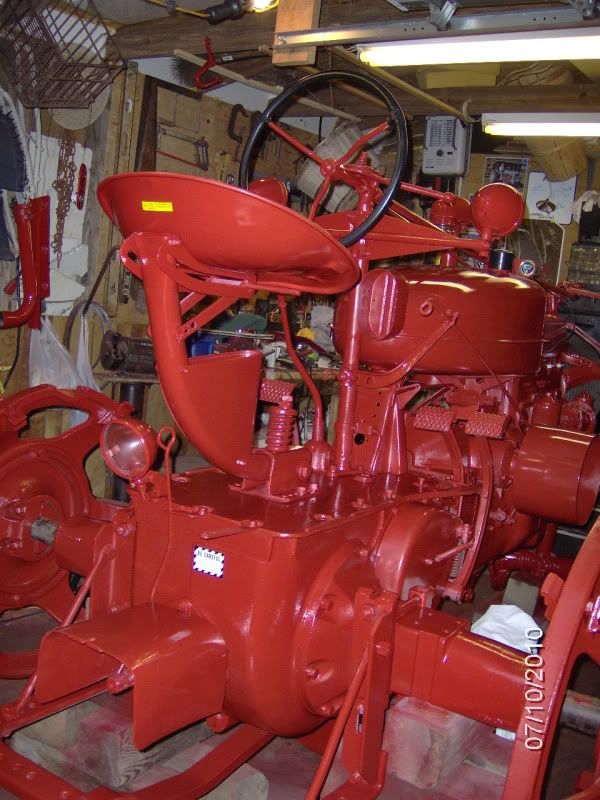 Got the front rims repainted and I took them to the tire shop in the morning for new shoes...
Cloth wiring, wire loom and misc stuff should be in this week from Brillman company...
Note the reproduced dealership decal, custom made by the local county opportunity workhop, they employ handicapped people. The decal bares the name of my greatgrandfather brothers lumber store and IH dealerhsip here in town that closed back in the early 60's...I think its my favorite extra touch!
On track now to have it finished in order to make the Satuday night cruise-in at the local Sonic Drive-In on 7/31 and most off all the Mercer County WV Fair on August 6 & 7th.