Moderator: Team Cub
Boss Hog

Cub Pro

Posts: 10242
Joined: Mon Oct 24, 2005 8:35 pm
Zip Code: 23962
eBay ID: dmb2613
Circle of Safety: Y
Location: VA. Randolph
the last litter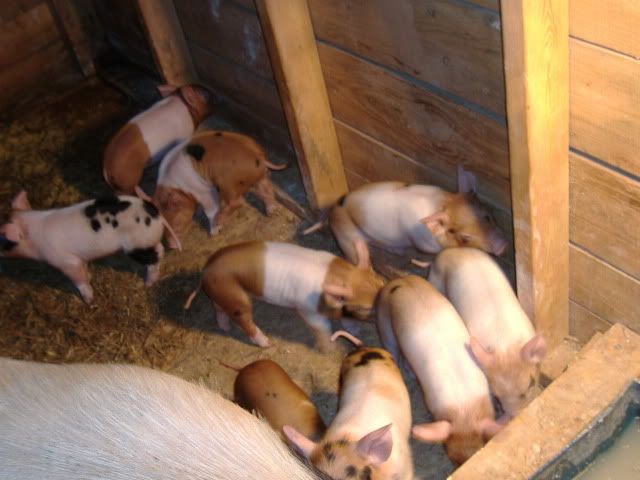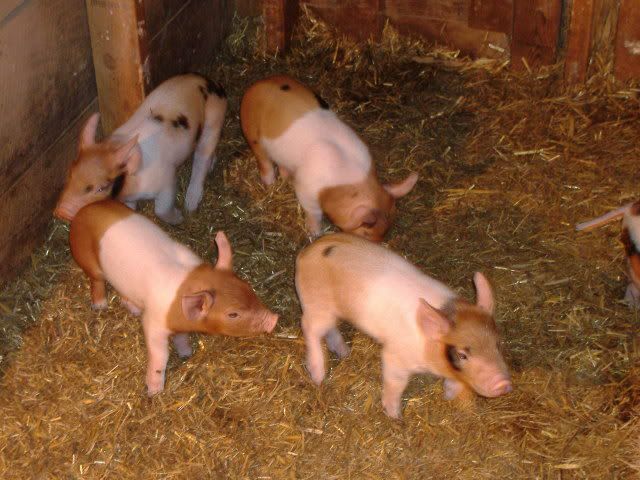 Taken Jan 20th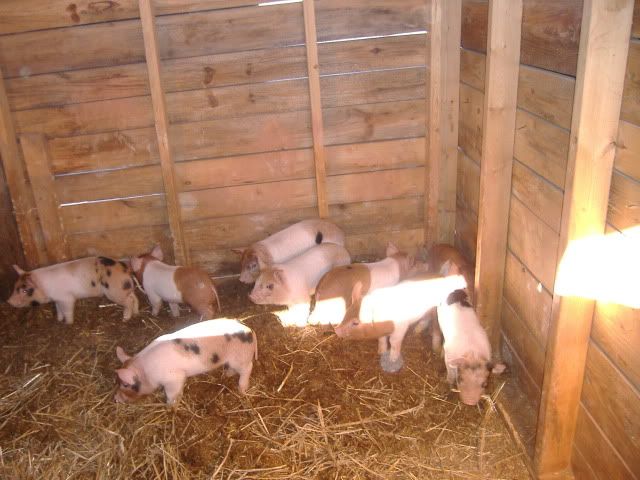 Last edited by
Boss Hog
on Sat Jan 22, 2011 12:50 pm, edited 1 time in total.
IN GOD WE TRUST
All others pay cash
Boss Hog
Power corrupts; absolute power corrupts absolutely
byJohn Emerich Edward Dalberg
---
ScottyD'sdad

Cub Pro

Posts: 6712
Joined: Thu Aug 31, 2006 7:00 pm
Zip Code: 02769
Tractors Owned: 6"F" cubs
5 lo-boys
1 154
1 184
1 IH444
1 Oliver OC3 crawler
1 AC D10
1 IH 100 manure spreader
1 IH model B corn grinder
3 power units
cub demonstrator
Circle of Safety: Y
Location: Ma. Rehoboth
Good lookin' bacon, you have there. Ed
---
Ben B

5+ Years

Posts: 439
Joined: Fri Apr 09, 2010 4:49 am
Zip Code: 24354
Tractors Owned: 1950 Farmall Cub (post demo)
1977 International Cub Red Longstripe
MTD Cub Cadet 42
MTD Cub Cadet 54
Circle of Safety: Y
Location: Southwest Virginia
They are so cute when they're little. Then they grow up to be big, smelly, and VERY TASTY!
Bravo Romeo Bravo
---
grumpy

Cub Pro

Posts: 2781
Joined: Tue Jan 10, 2006 12:03 am
Zip Code: 15522
Circle of Safety: Y
Location: PA. Bedford (Centerville)
growing pretty fast. Good lookin litter
David Dee Mock-Leonard

Nothing is foolproof to a sufficiently talented fool.

Some days it's not worth chewing through the restraints
---
Super A

10+ Years

Posts: 4614
Joined: Mon Jan 26, 2004 10:53 am
Zip Code: 28521
Tractors Owned: 1949 Cub "The Paperweight"
Cub powered IH 52R combine
Grandfather's 1948 Super A
White demo Super A-"Ol Whitey"
1950 Super A "Old Ugly"
1954 Super A-1
856
Buncha other junk
Circle of Safety: Y
Location: NC, Jacksonville area
Looks like you have a fine group of hogs, but I am glad they are not mine. Helping my dad with his is more than enough for me--would rather stick a screwdriver in my eye than have to mess with a bunch of hogs!!! But there is no finer meal than some porkchops, pork roast, bbq, or fresh sausage (and eggs) that you grew yourself--I had rather have that than rib eye steak! When I have a chance to eat any of daddy's porkchops, I can't help feeling smug--knowing it's the same thing the cityfolks are paying 5-6 dollars a pound for!!

Al
White Demo Super A Restoration Updates
Let us pray for farmers and all who prepare the soil for planting, that the seeds they sow may lead to a bountiful harvest.
"It ain't a !@*% A. It's a
SUPER
A!"
---
Boss Hog

Cub Pro

Posts: 10242
Joined: Mon Oct 24, 2005 8:35 pm
Zip Code: 23962
eBay ID: dmb2613
Circle of Safety: Y
Location: VA. Randolph
And not as Good ,
IN GOD WE TRUST
All others pay cash
Boss Hog
Power corrupts; absolute power corrupts absolutely
byJohn Emerich Edward Dalberg
---
---
Similar Topics

Replies
Views

Last post
Return to "Farm Life and Better Half Forum"
Who is online
Users browsing this forum: No registered users and 0 guests