I finally found the time to get my pictures onto the computer. He's a little rough around the edges but we both think he'll be a good rugged working tractor. We haven't had much time to do anything but hubby has checked some things out. There was water in the oil filter cup and in the place to put the fluids for the steering wheel. He was really surprised when he inspected the oil. Nice and clean looking!! woohoo We already know that we'll need to redo the rings (whatever that is lol), will have to locate and purchase a radiator cap and hose, new or used steering wheel (this one is in really bad shape), all new wiring, and a shock absorber for the seat. There's no telling what else we'll have to replace but we're going to do this slowly so the expense won't hurt our checking account.
I just
had
to get the first picture while loaded on the trailor!!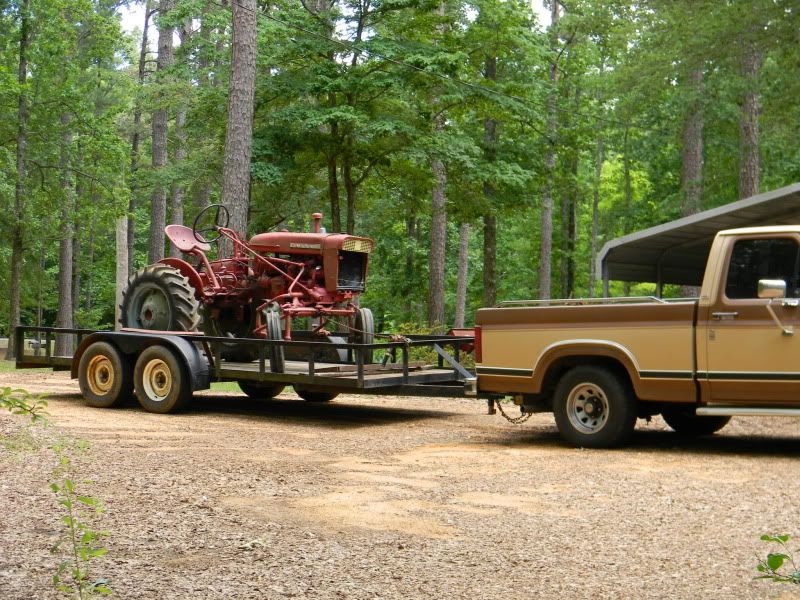 On the home ground now...time to check him out!!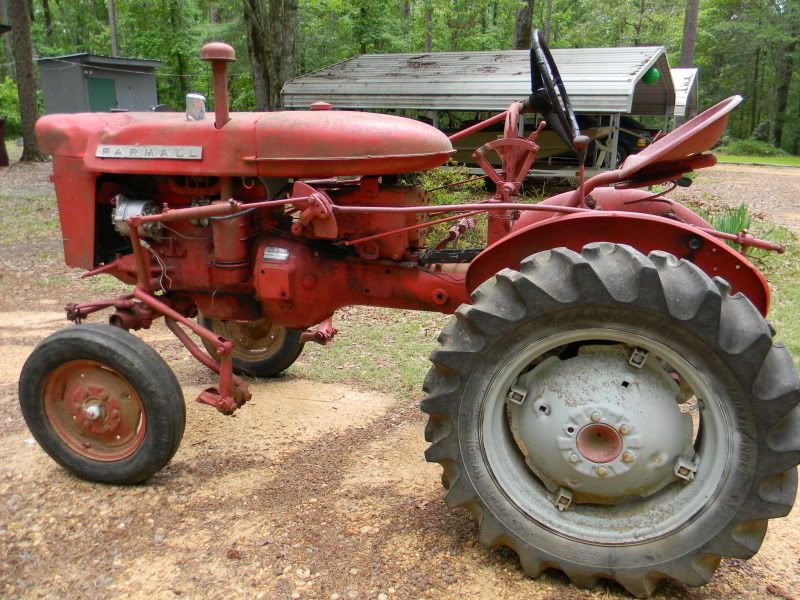 This one actually had a serial number...unlike Cubbie:(
Front view...no grill:(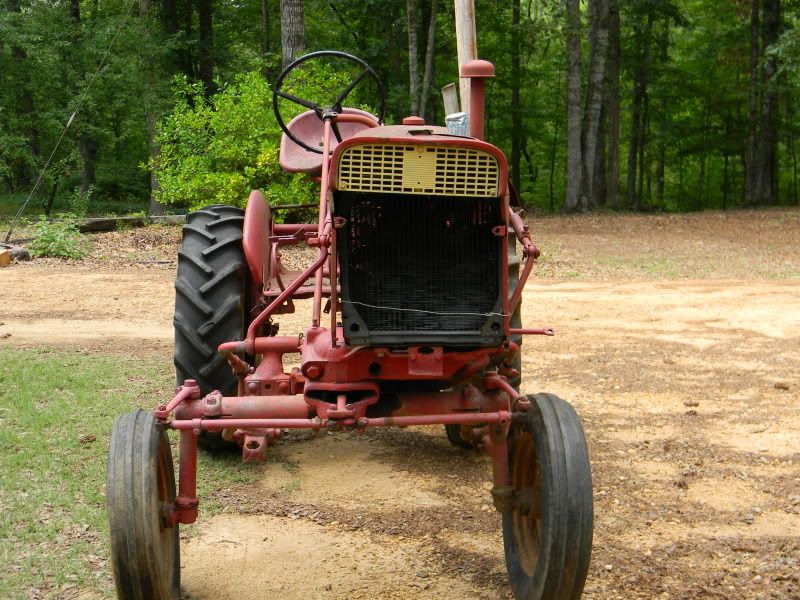 In this picture, would someone be kind enough to tell me what the part is called that has the shiny silver cap on it? I've looked in the Preventive Manual that Mr. Jim posted a link to and haven't located anything about it. It looks as if it needs some type of fluid in there but it's empty. Thanks!
Closeup of left side. Budlight can was free! lol The dent on the hood right above "Farmall" is a result of the tornado.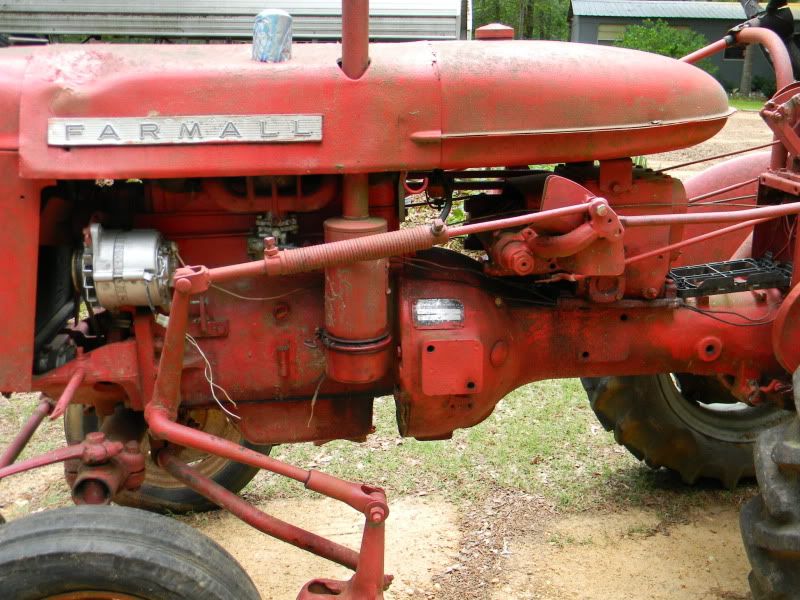 Seat/back view.