You may have seen a few of my threads about the 12x16 timber frame I built in Sept.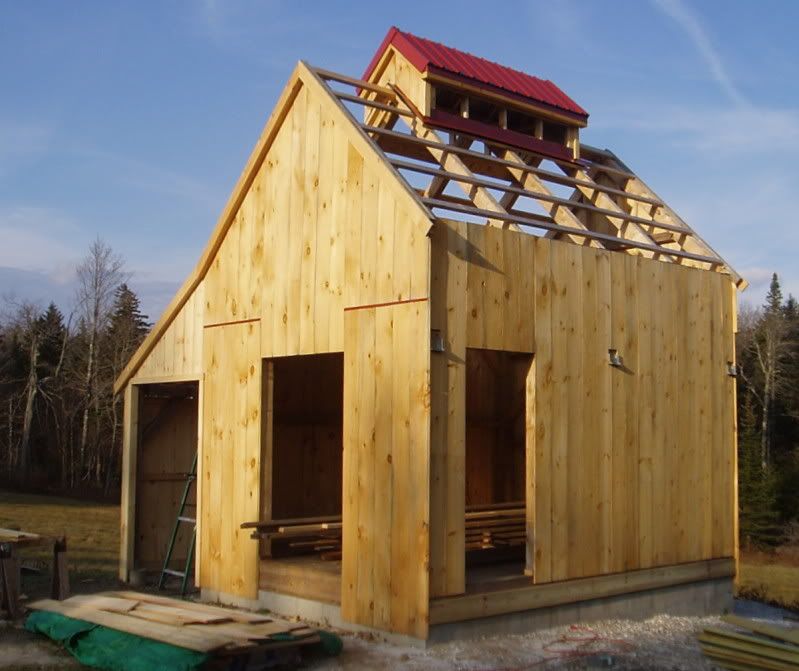 On the right side of the building you can see 3 steel hangers that will receive a 6x6 pine beam. That beam will connect to a 6x6 pine post that will itself be anchored to the ground on a 6x6 post base, which you can just barely see at the bottom of he pic.
I need some ideas on how to seal the bottom of this 6x6 pine beam. This side of the shed will have a covered deck sitting over the post bases (and thus the bottom of the beams), so rain won't be a big issue. The spring snowmelt and general damp conditions are what I need to guard against.
I thought about wrapping the bottom in Ice and Water Shield...but figured that would peel off eventually.
Creosote? Foundation sealer? Rhino Bed Liner sealer?
Does anybody have some advice, or a tip on a product that would work?
Thanks in advance.
Blair
Oh, and one other thing. I was on Google Earth this AM, and Google Earth already shows the timber frame in the back yard. Can't decide if this is really neat, or creepy...built it in Sept. and they've aleady got it.