I rebuilt the headlights that came on my '55 cub, and have a few questions: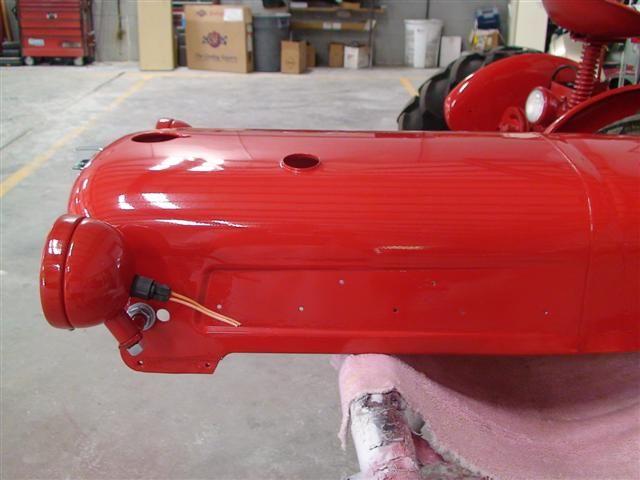 1. Is this a CUB headlight? and if it is not, what does it belong on?
2. I do know the two halves of the connector come apart, but the female half will not fit throught the hood hole. I would like to be able to have the wires from the headlight long enough to go through the hood and THEN have a second quick-disconnect. This would give her a cleaner external appearance and future hood removal would be less difficult. Do the connectors inside that rubber boot come out so new wires may be soldered on? (So far they do not want to be pushed or pulled out)
3. If I cannot replace these wire stubs with longer ones, anyone know where I can get the female half that is wired to the supply wire?
The lights work fine, but when I had some work done on her, the guys just cut the wires making them even shorter than they were. Just don't want the splice to be out from under the hood.