Fri Feb 22, 2013 12:44 pm
My seat base is not drilled for the shaft that goes through it for a fasthitch. Is it as simple as drilling the two holes, or should I get a different base? Thanks I realize there is a bracket that bolts to each side
Last edited by tmays on Wed Mar 20, 2013 8:53 pm, edited 1 time in total.
Fri Feb 22, 2013 12:52 pm
There is also a passageway for hydraulic lines under the seat base. I would opt for the correct base for the Fast Hitch.
Wed Feb 27, 2013 8:18 am
Thanks Don. I took your advice and got one off eBay. I decided to keep my original one in case I decide to ever go back like it was
Wed Feb 27, 2013 9:43 am
I can't believe you found a fasthitch so quick!!
Wed Feb 27, 2013 10:02 am
That's because he had a little help
Wed Feb 27, 2013 10:10 am
I had a feeling something was going on down in Gonzales other than taste testing Tennessee Honey.
Thu Feb 28, 2013 9:55 am
Dang, dollar short and a day late...

When Dad and I put the fast hitch on the Super C, we just drilled the holes through the seat box with a hole saw.

The hydraulic hoses we just ran across the platform. Then again we're used to that because all our letter series have hydraulic hoses running across the platform for the rear remotes. Been doing it that way for the better part of 40 years in my experience.
Wed Mar 20, 2013 9:02 pm
Basically finished install of fasthitch today. Love it!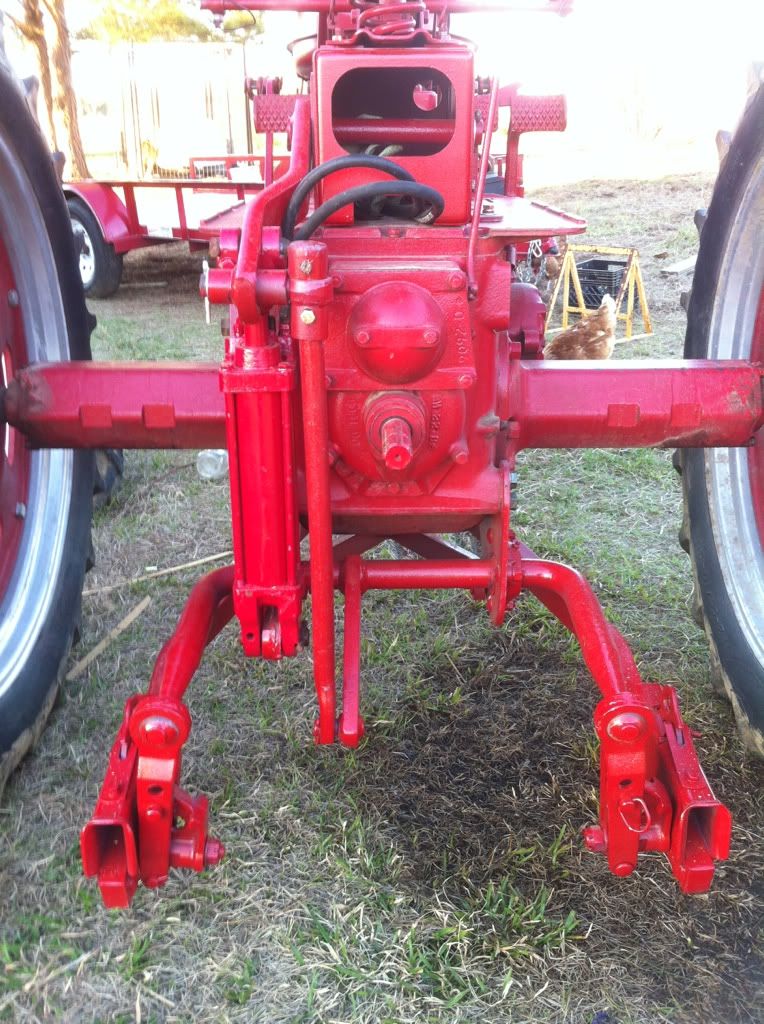 Wed Mar 20, 2013 9:47 pm
Awesome!!
Wed Apr 24, 2013 6:25 am
That hitch sure looks nicer than it did when it lived down south. The northern SC always looked nice though. Good job Thomas.
Fri Apr 26, 2013 7:39 pm
Great job.