Hi Guys....I am so Sick over this...First a brief history ...I bought this 58 cub not running, transmission locked up, with nice Woods 59 Mower for $500. Re-set the shifting forks and Transmission seemed to be fine...all the gears looked good...MAJOR BLUNDER ON MY PART..I have posted many times on the progress..Honed cylinders, new rings, new valves, re-cut seats..Paint..etc etc Finally got the tractor on 4 wheels tonight for preliminary test drive. Ran fine in 2nd gear..then tried 1st and Transmission locked up...Took cover off and discovered the Gear under the Shifting fork for 1st and Rev is Destroyed...It has a couple teeth left that are ground down badly..But most of the teeth are just GONE...See pics ..its a little hard to get picture , .. you have to look hard...
Question...Do I have to Split the tractor again to disassemble the Transmission?? Can I pull the Trans apart from the back of the tractor, leaving the torque tube/clutch assy intact.....Anyone else run into this...is this gear still available???
Thanks for any advice and or input...Tom....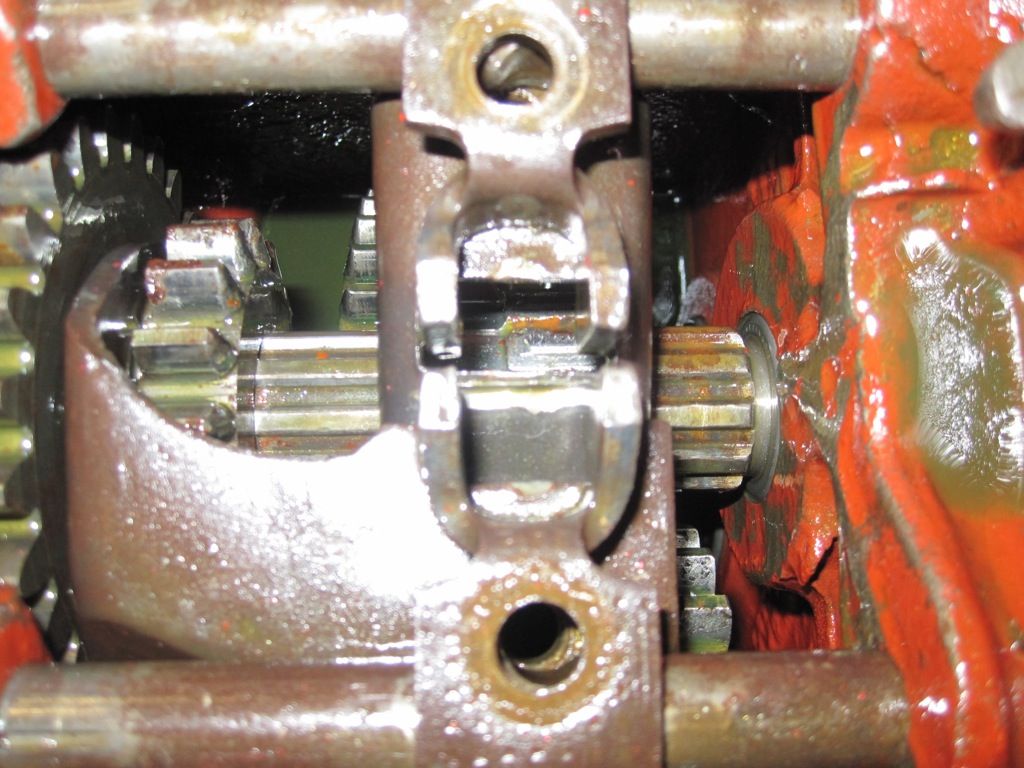 ,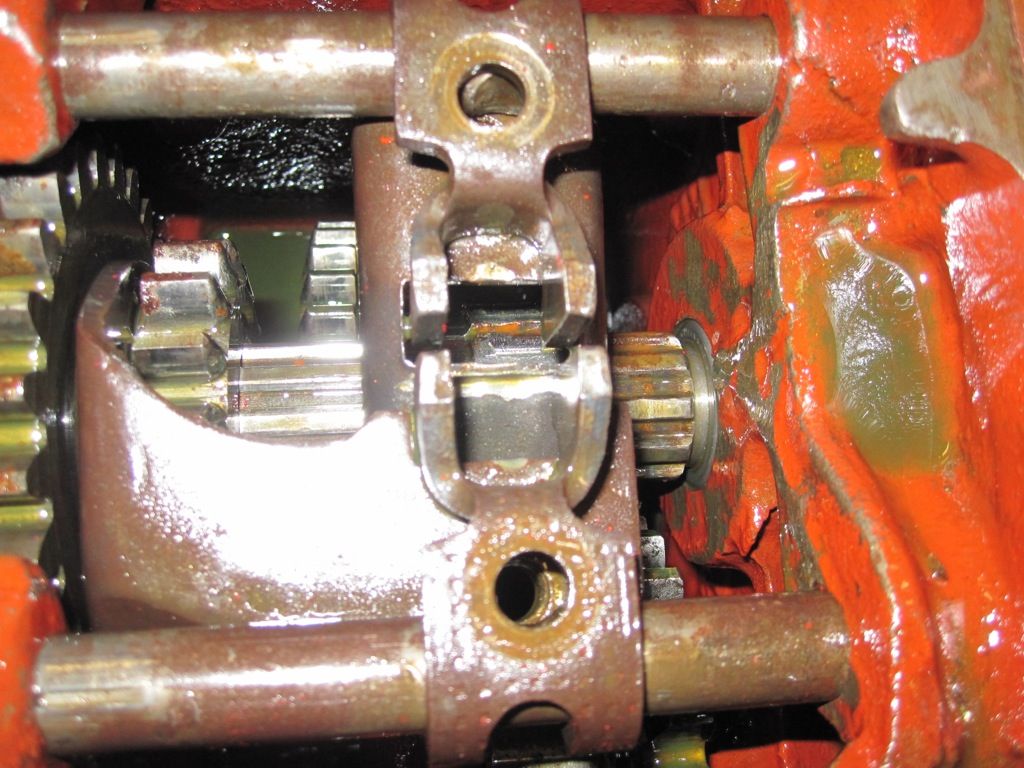 ,
,
,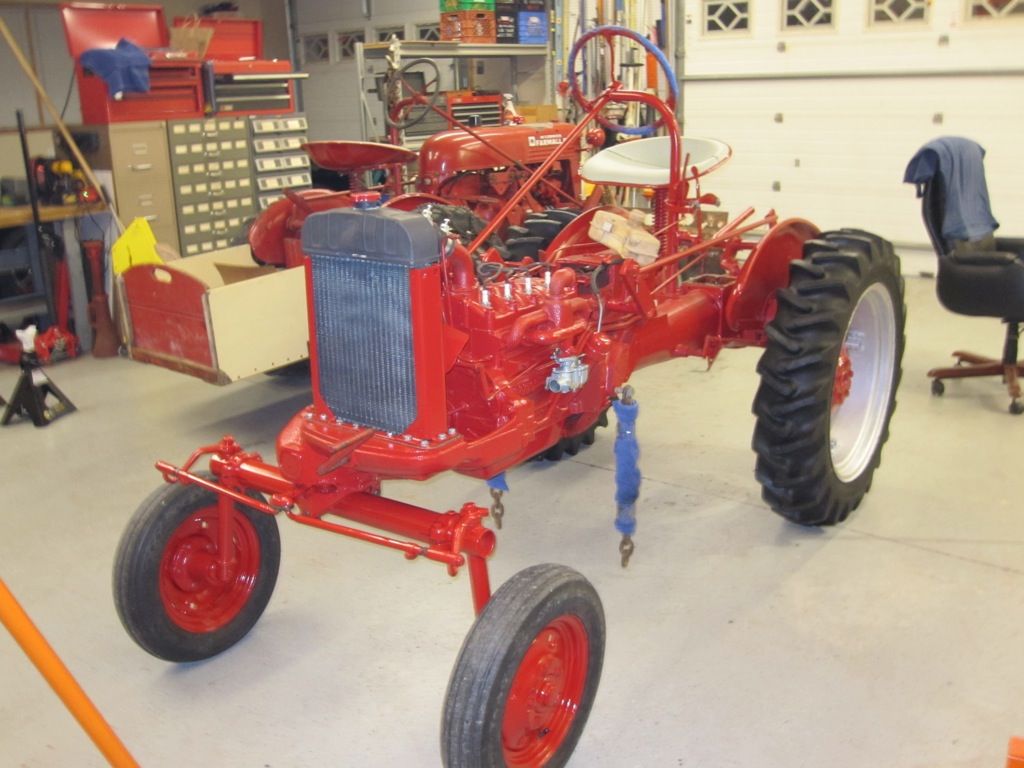 ,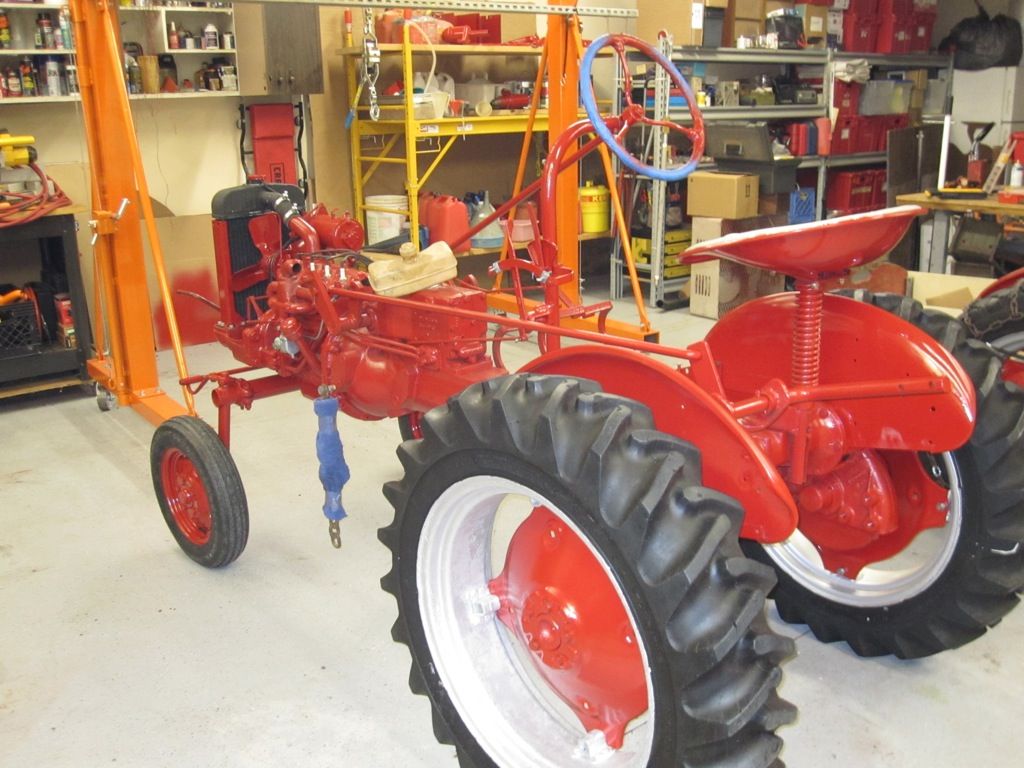 ,