Here's what the float should look like. Yours does not appear to be reversed.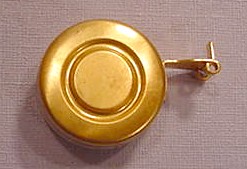 Photo courtesy TM Tractor Parts
Here's the way the adjustment should look. It's clear that yours is adjusted too low. Note that the measurement is taken without the gasket installed. Proper adjustment requires that you use a combination of bending the little tab and bending the large tab adjacent to the float body. It takes a little trial and error.