Forum rules
All photos must be your personal photos (no copyrighted material).

FarmallCub.Com forum upload attachment requirements:
Maximum attached file size: 512kb
Maximum dimension: Unlimited (as long as the file is less than 512kb)

Preferred photo attachments are via direct upload in post, and/or the CubFest Photo Server.

Commercial Photo hosting services will work, however, if the image links become broken due to discontinued service or deletion of the images, the posting will be marked for removal.
Boss Hog

Cub Pro

Posts: 10253
Joined: Mon Oct 24, 2005 8:35 pm
Zip Code: 23962
eBay ID: dmb2613
Circle of Safety: Y
Location: VA. Randolph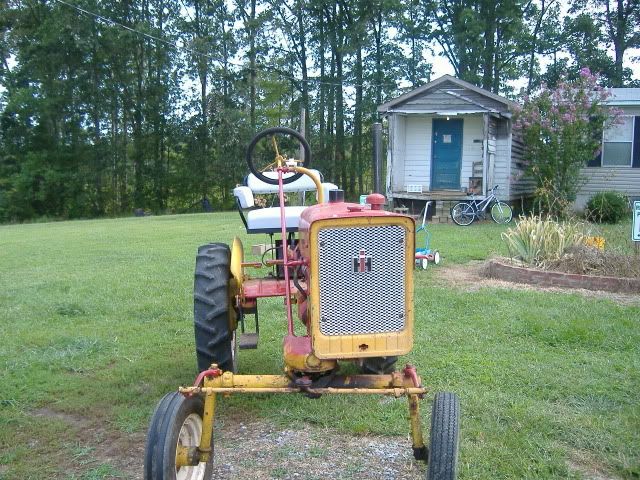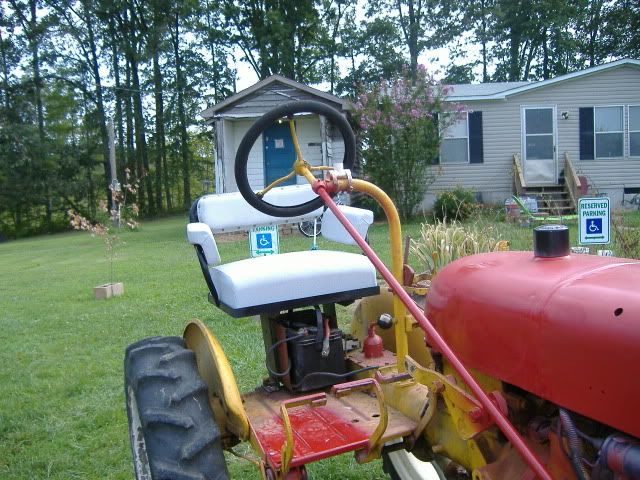 IN GOD WE TRUST
All others pay cash
Boss Hog
Power corrupts; absolute power corrupts absolutely
byJohn Emerich Edward Dalberg
---
Former Member

10+ Years

Nice cub Boss. Will it be in paint for your next fest?
---
Tezell

10+ Years

Posts: 2247
Joined: Fri Sep 10, 2010 5:23 pm
Zip Code: 39861
Tractors Owned: 76 Cub Denim Springs
49 Cub Denim Springs
51 Cub
"Jacksonville" 53 Cub
"Jackson" 76 Cub
"Louie" 64 Cub Fast Hitch
"Paw Paw"71 Cub Fast
Hitch
"Alvin" 72 Cub
"Ugly" 75 Cub
76 Cub Val
Mr. Kirkland" 77 Red Cub
77 Cub "Russell
76 Cub w/fast hitch "Edgar"
76 - 185 Cub Lo Boy
John Deere 2003 - 5320
Kubota 7060
TO20 Ferguson
Circle of Safety: Y
Location: Jakin Georgia
Looking good Boss!!
"I ain't believing this!"
---
Winfield Dave

10+ Years

Posts: 3390
Joined: Thu Apr 22, 2010 2:31 pm
Zip Code: 17953
Tractors Owned: ......Almost enough
Circle of Safety: Y
Location: PA, Middleport (Schuylkill County)
Boss....based on the colors, it looks to be a United Nations Cub...
Dave
"More gold has been mined from the thoughts of men than has been taken from the earth." -- Napoleon Hill
---
Pabst

10+ Years

Posts: 552
Joined: Sat Dec 25, 2010 6:31 am
Zip Code: 44333
Tractors Owned: Farmall cub 56-Spartacus
International cub 76
Cub L-F 194 Plow
Cub F38 Disk Harrow
Cub L-F1 Platform Carrier
Cub 54 Leveling Blade
Circle of Safety: Y
Location: Copley, Oh
Great job Boss nice looking cub!
---
Super A

10+ Years

Posts: 5060
Joined: Mon Jan 26, 2004 10:53 am
Zip Code: 28521
Tractors Owned: 1949 Cub "The Paperweight"
Cub powered IH 52R combine
Grandfather's 1948 Super A
White demo Super A-"Ol Whitey"
1950 Super A "Old Ugly"
1954 Super A-1
856
Buncha other junk
Circle of Safety: Y
Location: NC, Jacksonville area
Another pretty square nose.... >>sigh<<
Looking good, especially once you get red of that pig scours yellow!
Al
White Demo Super A Restoration Updates
Let us pray for farmers and all who prepare the soil for planting, that the seeds they sow may lead to a bountiful harvest.
"It ain't a !@*% A. It's a
SUPER
A!"
---
---
Return to "Farmall Cubs Photos"
Who is online
Users browsing this forum: No registered users and 2 guests