Forum rules
All photos must be your personal photos (no copyrighted material).

FarmallCub.Com forum upload attachment requirements:
Maximum attached file size: 512kb
Maximum dimension: Unlimited (as long as the file is less than 512kb)

Preferred photo attachments are via direct upload in post, and/or the CubFest Photo Server.

Commercial Photo hosting services will work, however, if the image links become broken due to discontinued service or deletion of the images, the posting will be marked for removal.
tmays

10+ Years

Posts: 3072
Joined: Wed May 11, 2011 8:59 pm
Zip Code: 39154
Tractors Owned: 1948 Allis Chalmers G
1947 Cub
1952 Cub
1940 Farmall H
154 Cub LoBoy
Location: Vicksburg, MS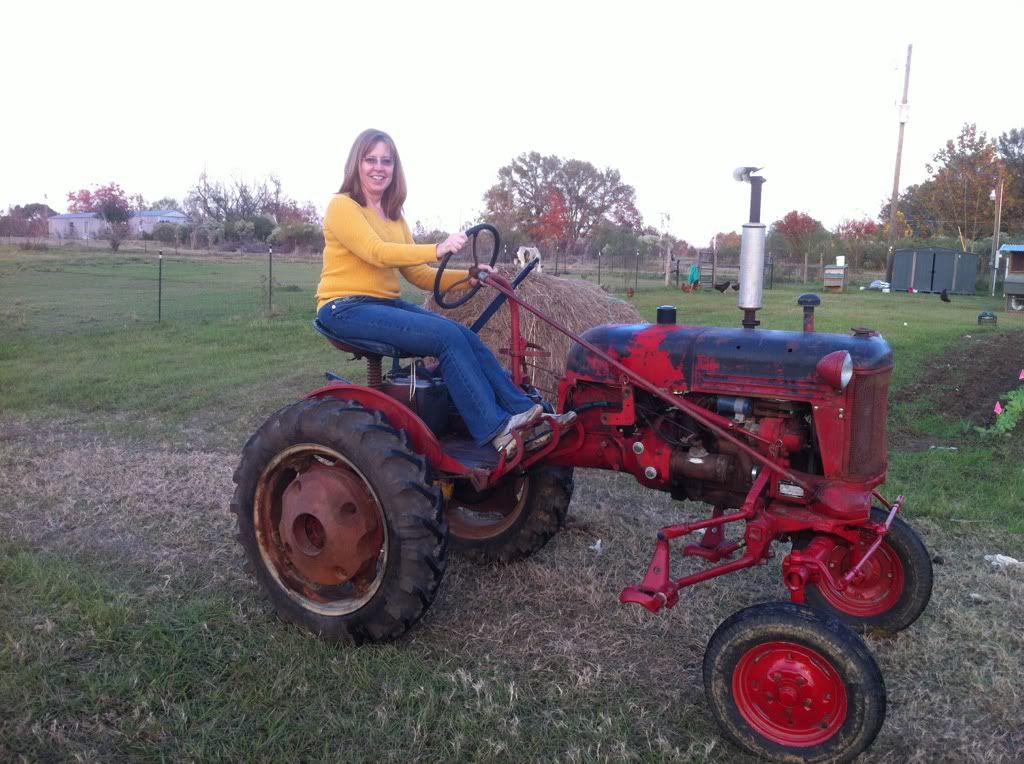 Thomas
---
Brendan In NC

10+ Years

Posts: 440
Joined: Fri Jul 29, 2011 6:54 pm
Zip Code: 27858
Tractors Owned: 1964 Farmall Cub Red Square Nose # 223883 one of 2300 built before they switch to Yellow and White. Tractor was nicknamed Oscar by my Grandma and the lil feller is pretty much Tight as can be no wear any where other than that paint being awful! HaHa

1964 Farmall 140 #27512
Just a Clean Strong run of the mill Farmall 140 with very little Wear.

Also have a bit of equipment
Woods C-42 Belly mower, 1963 IH McCormick #215 Plow, IH #144 Cultivators, IH Side Dresser (in need of some work non working at the moment)
Location: Greenville N.C
Nice looking Cub
Last edited by
Brendan In NC
on Fri Dec 14, 2012 11:35 pm, edited 1 time in total.
Tractors are like watermelons..Eat the
red
and throw away the
green
!!
Brendan Dixon Greenville NC
1964 Farmall Cub #223883
1964 Farmall 140 #27512
Tractorguy140, YouTube
---
coppersmythe

10+ Years

Posts: 1597
Joined: Thu Dec 24, 2009 9:19 am
Zip Code: 00000
Tractors Owned: '48 trimmed dash high crop cub , '78 3/4 cub , lo-boy/59 mower , '64 "galvanized" cub , cub-6 toolbar , sicklebar mowers , 54 blade , plow , mott mower , early belly mower . . international 1010 pickup with 345ci v-8 .
Circle of Safety: Y
Location: louisiana
lookin good thomas, looks like ya'll are havin too much fun
coppersmythe.............................................
---
randallc

10+ Years

Posts: 1894
Joined: Tue Jan 18, 2011 9:16 am
Zip Code: 72940
Tractors Owned: 1951 Farmall Cub, 152 disk plow, 2 gang disk, belly mower, sickle mower
1949 Farmall Cub, cultivator, moldboard plow, disk,front blade. Cub Cadet, LTX1045 Mower. Cub Cadet's 109, 125, 1000, and 1250
1961 cub c2 belly mower and full blade. 48 cub manual lift with cultivators.
1947 Cub
Circle of Safety: Y
Location: Huntington, AR
Thomas, I think your right. And, like coppersmythe says, I believe you guys are having a way too much fun. But keep it up.
Guinea, 1951 Farmall Cub; Jumping Willy, 1949 Farmall Cub, 61 Cub, Scrapy, and 48 Cub Al, 48 cub, Billy D.
---
---
Return to "Farmall Cubs Photos"
Who is online
Users browsing this forum: No registered users and 1 guest