Thought I'd post a few pictures of my latest aquisition...it's a 1929 Regular, serial no. 84160. Picked up this past weekend. Obviously this will be a pretty ambitious project, one that will take a few years. If it was easy any meathead could do it, right? I figure the old boy deserves a second chance rather than being cut up and shipped overseas for scrap.
t's missing several things, air cleaner, steering wheel, mag, carb, spark and throttle controls, starting tank and probably a bunch of other stuff I haven't realized yet. The front steering shaft is broken off right below the bottom bearing near the axle casting, but neither of the castings are broken. Both front rims are pretty well gone, bent all to pieces and one of the rears is bent pretty bad. The left brake handle is broken and all the cables are gone. The gas tank is all but gone, the entire bottom is rotted out...
For the good, no cracks, breaks or welds on the block, final drives, head, manifold or radiator casting...Oh' and it still has the starting crank with it
Gotta look at the bright side of things...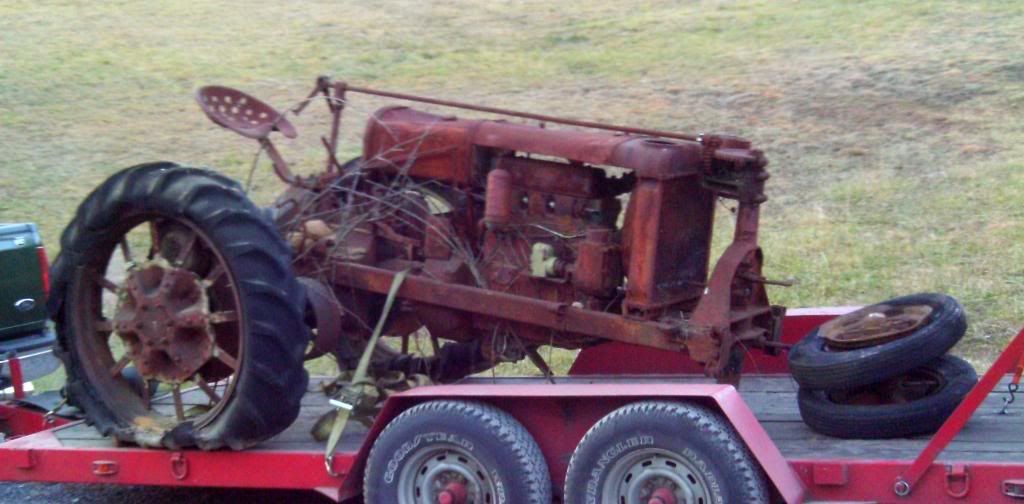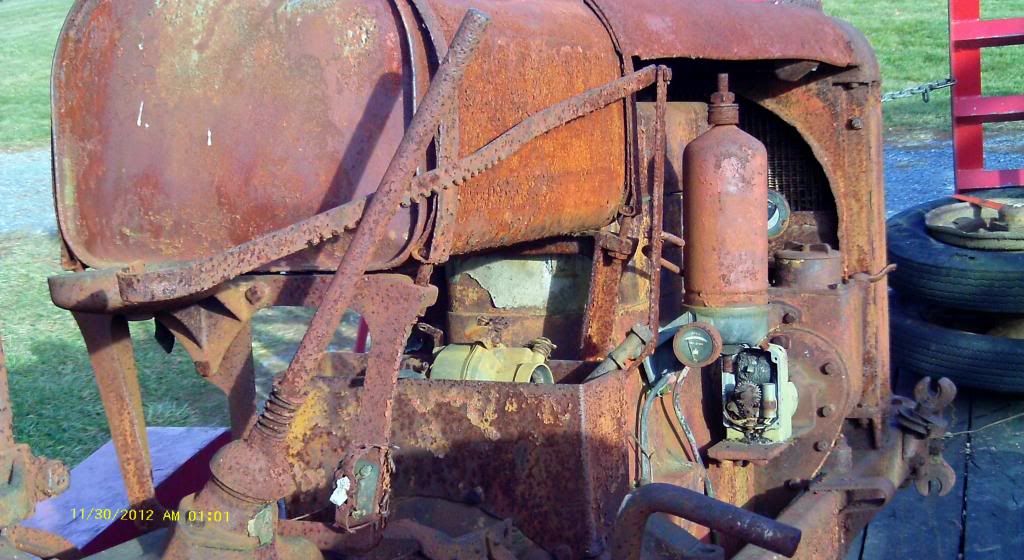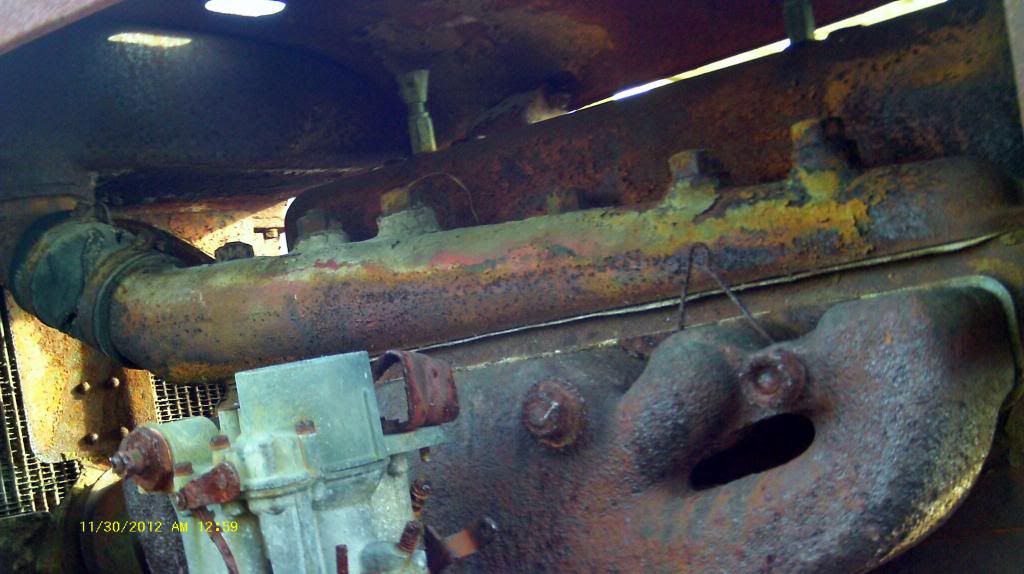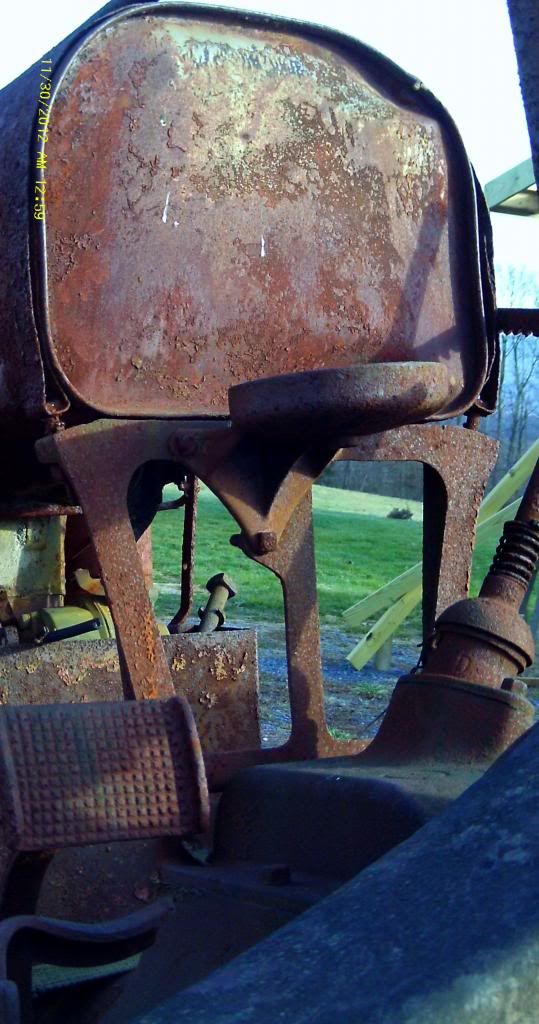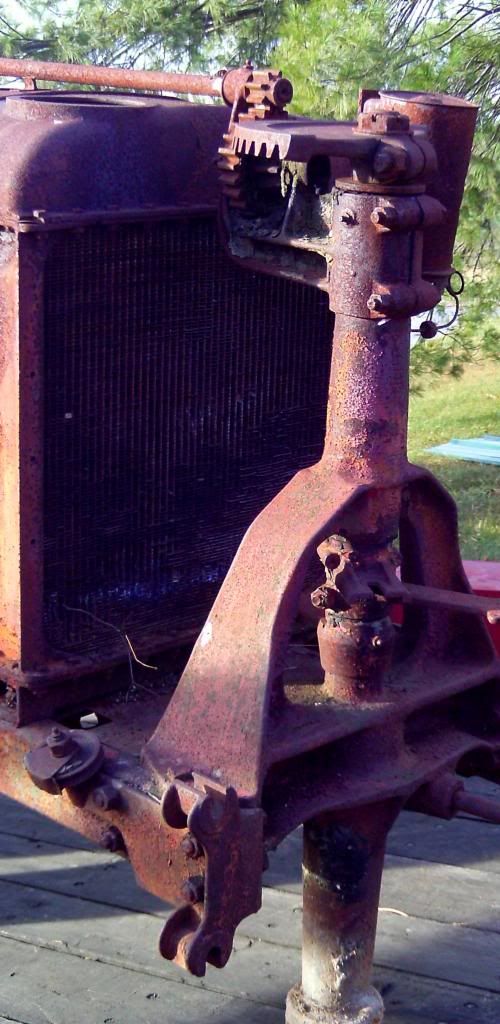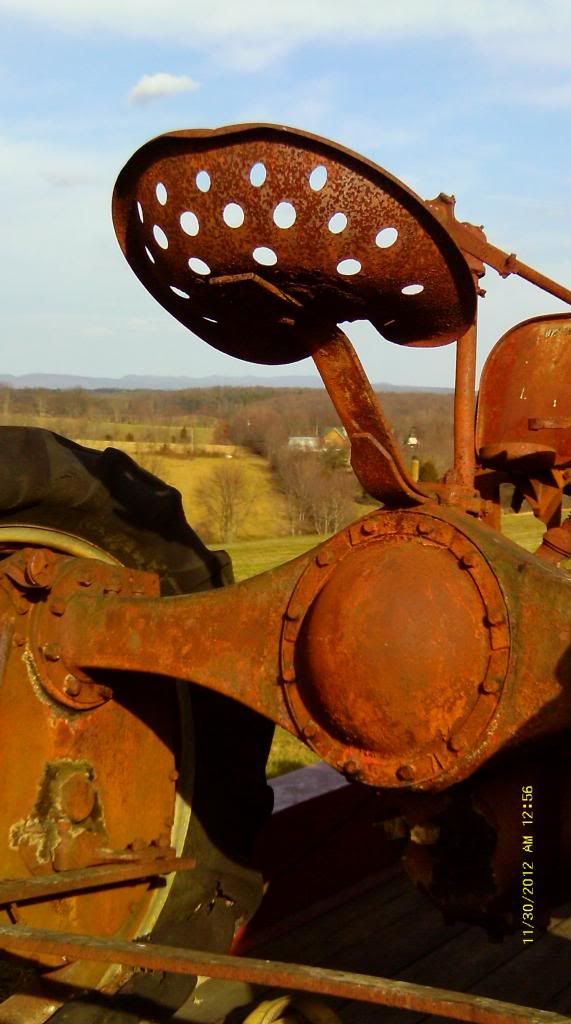 I've had a hankerin' for an early unstyled tractor and this one came along for a handshake. I went after it having been told it was an F-12, but realized when I got there it was a Regular. I was a tad disappointed in it's condition, but it was about what I was expecting. I'm not really that familiar with the pre-'39 tractors but I'm looking forward to learning and working on this one as time and or course, money permit.