Forum rules
Notice: For sale and wanted posts are not allowed in this forum. Please use our free
classifieds
or one of our site sponsors for your tractor and parts needs.
Mon Dec 05, 2011 7:36 am
Greetings everyone -

Keith here from north of Detroit, Michigan. Just picked up a Lo Boy a couple weekends ago, drug it home from the Zanesville Ohio area. It's a nice tractor, ready to go to work, complete with mower deck although needing a little cosmetic touching up. It's going to be my primary grass cutting/snow pushing/trailer parking machine.

Couple questions:

a) I'm going to need a snow blade and the associated bracketry, so if one pops up please keep me in mind. I see "HamiltonBob" has one (except for the big spring) but I'd like to avoid another 5 hour drive there and 5 hour back if possible.

b) Are there any mail order catalogs available that support the Cub Lo Boy? I need a few trinkets like the fuse in the instrument panel, and would like to get the little stuff through the mail rather than driving to my location Case/IH dealer (about an hour one way).

Thanks in advance -

K
Mon Dec 05, 2011 7:39 am
Attempting to insert a pic: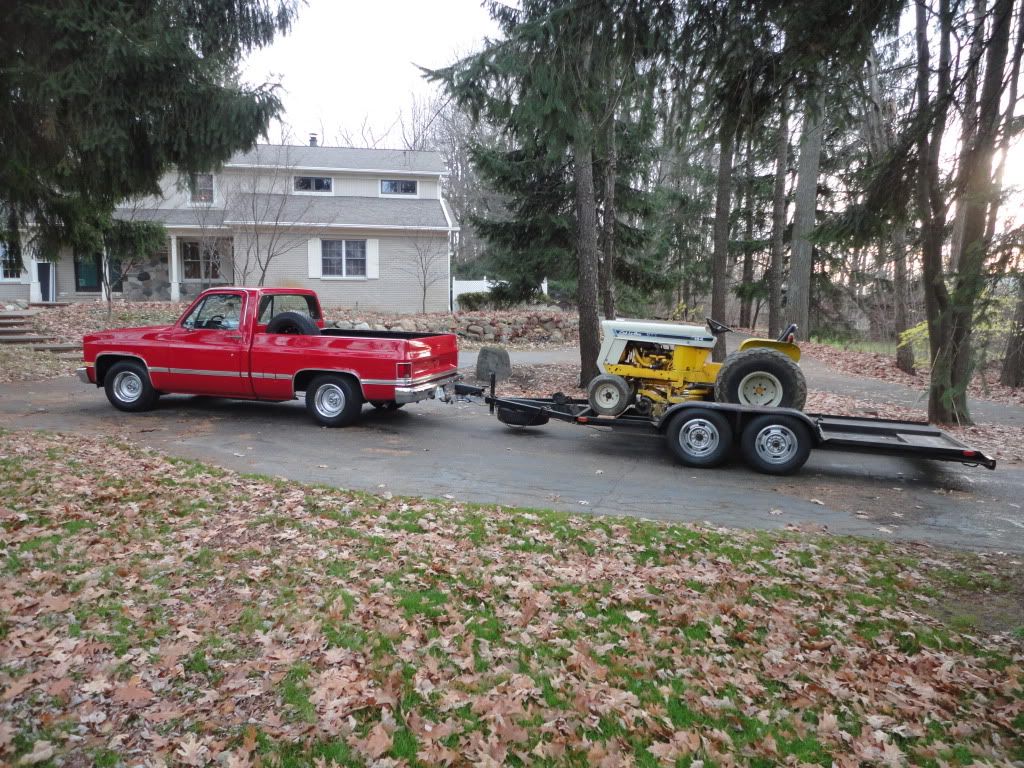 Mon Dec 05, 2011 7:53 am
Welcome to the forum Keith. There are a couple of online vendors that are popular on the forum. I primarily use TM Tractor. They specialize in Farmall Cub/International Cub new parts. There are several parts that are common to the numbered Lo Boy series. Steiner's is another online source as well. Here's a link to a 12v fuse holder from the TM Tractor site. This one may work on the 154.....but I'm not sure. As far as a catalog, I believe Steiner's still produces one, but I haven't seen any others for a while. Someone else may chime in about that. For used parts, I've heard "Hamilton Bob" is great to deal with, and I believe he chimes in occasionally here on the forum. Shipping would likely be cost prohibitive, but on occasion, members help move parts around via an effort we call, "cub express". Again, welcome to the forum.
http://www.tmtractor.com/new/el/376-2fp.htm
Courtesy of TM Tractor.
Mon Dec 05, 2011 9:19 am
Stiener still has a catalog. I also have a 154 and I believe that fuse is for the lights. I just put an inline fuse when I made a new wiring harness for it. That was the only real problem I had with my 154, wiring. If you have get behind the dash they leave you about 1 inch of the harness to pull the dash and flip it over. I was constantly fixing wires. I finally made a good harness and haven't had a problem yet.

Congrats on your new tractor, you'll have lots of fun working with it. Ebay is a source for parts also.

Tom
Mon Dec 05, 2011 9:40 am
Nice Toys! (Truck, Trailer and Tractor)

You mentioned "north" of Detroit. Depending on how far north, you may find Steiner to be better as a drive than a ship. They are in the Swartz Creek area (M13 & I-69). If they don't have it, then there is a decent Case IH dealer next door.
As for shopping for a blade, keep an eye on the forum "for sale" section. They do pop up on occasion for these tractors. Just make sure it fits your style of (numbered) loboy.
Tue Dec 06, 2011 8:21 am
Thanks, guys - I'll follow up on that fuse/holder in a few minutes.
Hey, Outdoors: we're over by "the music venue formerly Known as Pine Knob" (lol). In fact, both my wife and I graduated from Davison High School, and my mom still lives in Davison in the house I grew up in.
Alderman's in Lennon is my favorite Case/IH dealer, and the one I was referencing in my original post.
Do you know - Is the Steiner's tractor parts over on S Saginaw St & Baldwin still active? That's where I got the blade for my Farmall "A. Geez, it's been almost 20 years ago....
K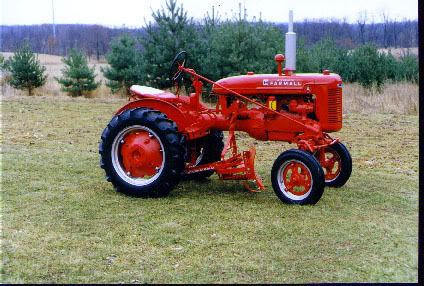 Wed Dec 07, 2011 8:09 am
I believe that location is still active, but I think it is more of a dealership than a parts warehouse.
Fri Dec 09, 2011 12:39 am
you can go toHamiltonBOBscuds.com, or you can call 513-582-8424, they sent me a catalog ,has a lot of parts in it.I looked hard for a 184 starter to put in a 154, had a hard time finding one