Moderator: Team Cub
Gator809

5+ Years

Posts: 389
Joined: Thu Jul 02, 2009 1:06 pm
Zip Code: 70816
Circle of Safety: Y
Location: Baton Rouge Louisiana
"Tiger" 1974 International Cub
"Littl' Smokey" 104 Cub Cadet
"Red Light" 1952 Farmall Cub with 151 disc plow
"Lucky" 1970 International 140
---
Mr E

10+ Years

Posts: 5745
Joined: Mon Jul 30, 2007 11:48 am
Zip Code: 32460
eBay ID: noles1432460
Circle of Safety: Y
Location: FL, Sneads
I like that Oliver, wobbly front wheels and all.
In the middle of every difficulty lies opportunity.
- Albert Einstein
.

Roy Edenfield
Deep South CubFest #10
February 15 & 16, 2019
---
lazyuniondriver

5+ Years

Posts: 438
Joined: Tue Aug 07, 2012 1:37 am
Zip Code: 44134
Tractors Owned: 1949 & 1951 Farmall Cubs

Several Snapper Garden Tractors
Circle of Safety: Y
Location: Southern Suburbs of Cleveland, Ohio
Very interesting video. It looks like some of the film was shot in 91. You have to wonder where the people and equipment are today.

I'm a bit skeptical about the big Deere diesel with the autopilot at about 23 minutes in. I suppose if it works fine but you would've thought they would have shagged a local farm kid to drive. But then again if a kid was available we would have seen him in the first 22 min perched atop the fender grinning ear to ear.
"HAVE ALL YOUR DELIVERIES MADE BY UNION DRIVERS"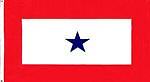 ---
---
Similar Topics

Replies
Views

Last post
Who is online
Users browsing this forum: No registered users and 1 guest