Moderator: Team Cub
Forum rules
Notice: For sale and wanted posts are not allowed in this forum. Please use our free
classifieds
or one of our site sponsors for your tractor and parts needs.
Boss Hog

Cub Pro

Posts: 10228
Joined: Mon Oct 24, 2005 8:35 pm
Zip Code: 23962
eBay ID: dmb2613
Circle of Safety: Y
Location: VA. Randolph
Picked this up today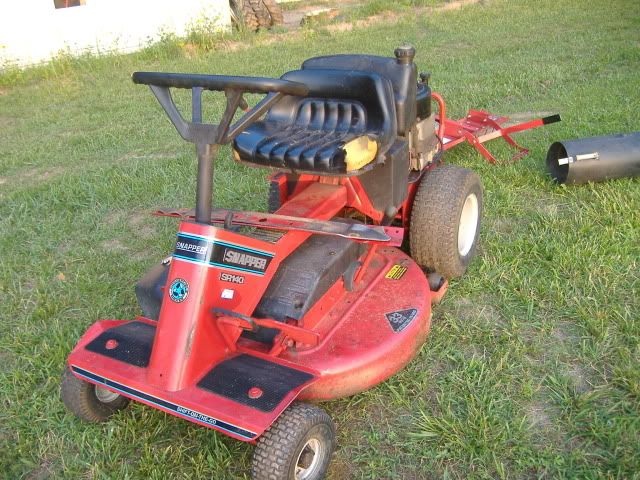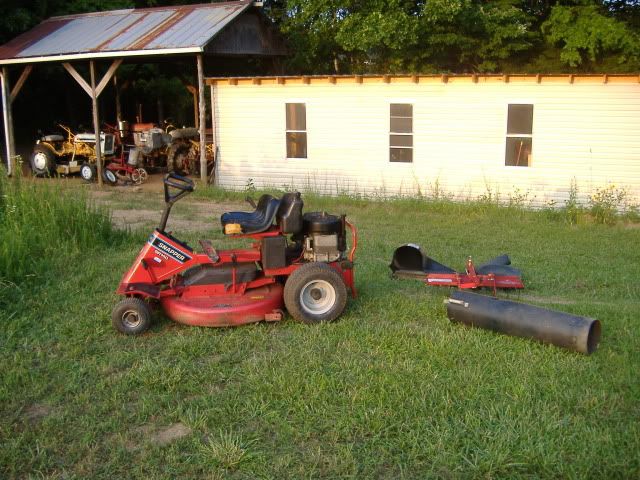 I may be able to trade this to Dale
IN GOD WE TRUST
All others pay cash
Boss Hog
Power corrupts; absolute power corrupts absolutely
byJohn Emerich Edward Dalberg
---
Yogie

Cub Pro

Posts: 5135
Joined: Sat Sep 08, 2007 3:49 pm
Zip Code: 25271
eBay ID: yogiefisher
Tractors Owned: 37 John Deere A
63 Farmall Cub
53 Farmall Cub
Circle of Safety: Y
Location: WV. Ripley
Hey David, I got one of those things around here somewhere. Gray Cub mowed his first time with it last week while mom wasn't home.
He loves it, poor kid doesn't know what he's in for.
Here's a picture from last Spring, that kids grown about a foot since then.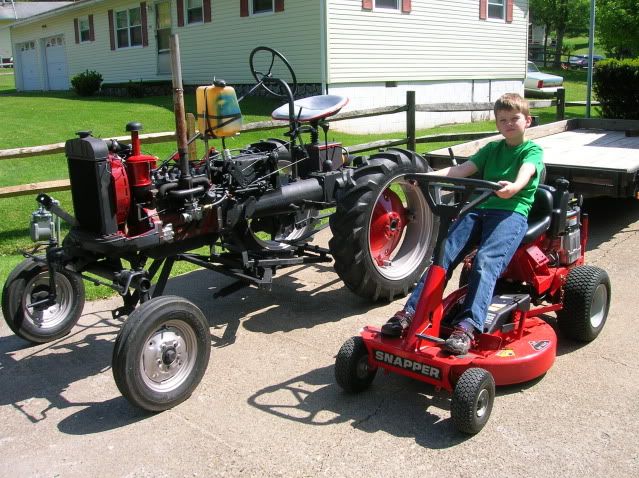 Democracy is two wolves and a lamb voting on what to have for lunch. Liberty is a well-armed lamb contesting the vote.
Ben Franklin
---
jwl

5+ Years

Posts: 73
Joined: Sat Apr 24, 2010 11:24 pm
Zip Code: 52738
nice little mower, even came with its own cannon barrel. whats the seeder sitting back there in the shed?? any pictures??

Jeff
---
Former Member

10+ Years

I do believe that is a grass catcher sitting behind it. HMMM
---
---
Return to "Other Tractors and Machinery"
Who is online
Users browsing this forum: No registered users and 1 guest